It's always exciting to hear that a book you've loved is being turned into a television show. Especially when both live up to your expectations. If you're looking for a novel to get lost in or a new show to binge, here are some highly rated options.
Barkskins
Adapted from Annie Proulx's book, this limited television series recently premiered on Hulu. Barkskins tells the story of Frenchmen who are settling in New France (modern day Canada). It follows their struggles as they work to clear the forest and navigate the dangers around them.
Outlander
There's a reason the Outlander series has been popular for more than 20 years. Sarah Shaffi, a writer for stylist.co.uk wrote, "Time travel meets romance in Diana Gabaldon's Outlander books, all of which are the sort of big historical fiction you need to set some serious time aside for. The TV series sees Caitriona Balfe as Claire Randall who, while on honeymoon with her husband Frank Randall in 1946, is transported back to Scotland in 1743, where she must use her wits to survive, all the while falling for Sam Heughan's Jamie Fraser and trying to escape her husband's evil ancestor Black Jack Randall. There's plenty of romance, danger and drama in the books and the TV show, and both get quite dark at times." The series just finished its fifth season.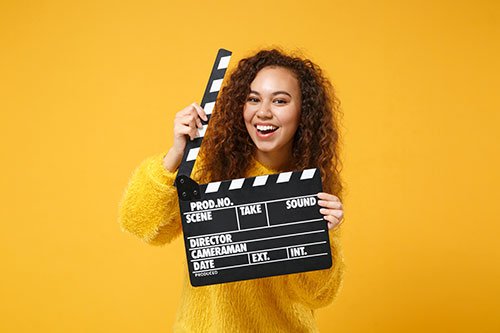 Little Fires Everywhere
Hulu recently adapted Little Fires Everywhere into a limited series starring Kerry Washington and Reese Witherspoon. This page turner, written by Celeste Ng, tells the story of the Richardson family who seem like they have it all. When they rent one of their properties to a young artist and her daughter, things start changing. As her children begin to gravitate towards the newcomers, the Richardson matriarch starts to investigate their cloudy past.
A Discovery of Witches
This trilogy and television series has been marketed as 'Twilight for adults'. Shaffi also states, "Witches, vampires and demons get a grown-up makeover in Deborah Harkness' All Souls Trilogy. The TV adaptation, which is named after the first book in the series, stars Matthew Goode as vampire Matthew Clairmont and Teresa Palmer as witch Diana Bishop, who unleashes a battle for power when she discovers an ancient text in the Bodleian Library." These two creatures navigate their love and the complications that come along with it. Season one can be found on the Sundance Now platform and season two is rumored to be released sometime in 2020.
The Witcher
Netflix released season one of The Witcher earlier this year. It follows Geralt Rivia, a sort of monster bounty hunter as he travels from town to town in search of work. Warring kingdoms, romances, runaway royalty, secrets and a lot of fighting make up this hit show. The series is based off of the books by Andrzej Sapkowski.
Whether you're a book worm or a TV junkie, these options will help provide you with the best of both worlds.