Summer is zucchini season! This delicious and versatile fruit is popping up in gardens all over the country. Whether you grill, bake or fry it, zucchini makes a great addition to almost any meal. The following recipes will help you discover all the delicious things it can become.
Baked Parmesan Zucchini
Are you in need of a side dish that's both easy and incredibly delicious? Look no further than these baked Parmesan zucchini quarters. This recipe combines oregano, parsley, thyme, basil and garlic powder to create waves of flavor. Combined with freshly grated Parmesan and you've created a dish that your friends and family wont be able to resist. You can pair these with almost any meal you make this summer. You'll find the recipe here.
Meatball Parm Stuffed Zucchini
Zucchini boats make the perfect low carb option to add into your Italian themed meals. They are easy to create and you can fill them with a mixture of meats, cheeses or even grilled vegetables. This particular recipe involves creating turkey meatballs that include flavors like garlic and onion powder as well as Italian seasonings. It's a dish that can easily be put together in about 20 minutes. This recipe can be found here.
Mom's Zucchini Bread
A tried and true zucchini bread recipe is something everyone should have. This recipe will yield some delicious loaves that are incredibly moist. They can also be frozen and stored for long periods of time. It's similar to a lot of other recipes except it adds in some cinnamon for added flavor. Additionally, turning your baking temperature down from 350 to 325 will help give your bread the perfect texture. Slightly crusty on the top and soft on the bottom. Give this recipe a try by clicking here.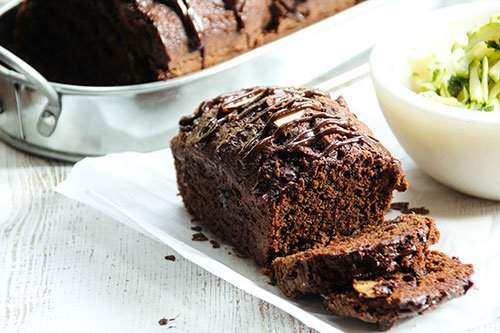 Zucchini Salmon Skewers
This light and tasty dish is one that you'll want to keep on repeat this summer. A spicy blend of seasonings that include chili powder, paprika and red pepper will take your salmon to the next level. Thread your zucchini and salmon pieces alternatively onto your skewers. Grill and enjoy! Read this recipe and tips to make it extra delicious by clicking here.
Ravioli and Zucchini Lasagna
Zucchini and red sauce are one of those combinations that are a match made in heaven! Add in some cheese and you really can't get much better than that. As lasagna's go, this one is pretty simple to make. Start by cooking your zucchini and ravioli, saute your onion and cook your meat. Combine all the ingredients except for the zucchini and cheese. After that, it's just a matter of layering everything and topping it with mozzarella and Parmesan. This healthy and hearty meal is one your family will absolutely love. You can find this recipe here.
The possibilities are endless when it comes to zucchini. With so many ways to prepare it, it's easy to incorporate it into your meals. Get creative and try some of these incredible recipes.