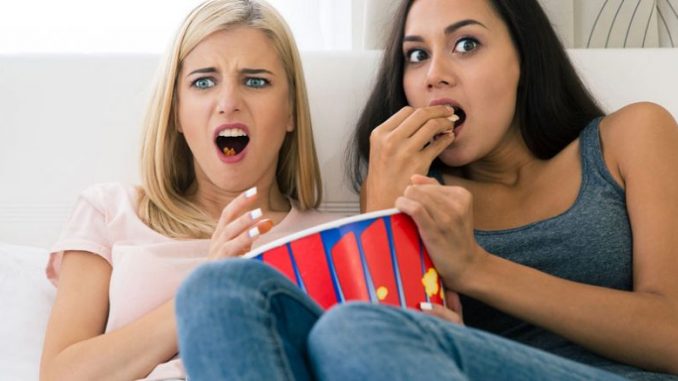 5 classic chick flicks to watch at your next girls night in
Chick flicks may get their fair share of flack, but they're an essential component of a successful girl's night in. Make your next gathering especially enjoyable by indulging in any of these movies.
Clueless
Clueless is a modern day retelling of Jane Austin's classic novel Emma, but works in its fair share of humor, sass, and questionable fashion choices. Follow the adventures of the shallow, rich, and totally fabulous high-school student Cher as she learns about life, love, and what it means to be a good person.
Mean Girls
This iconic film written by Tina Fey has a cult following for a good reason. If you've never seen the movie before, you'll probably be surprised by all of the pop culture references that you'll finally understand by watching the film. And even if you're well aware of the epicness that is Mean Girls, quote your way through the movie with your besties for an incredible time.
6 celebrities to follow on Twitter ASAP
13 Going On 30
What happens when a teenager who is convinced that her life would be so much easier as a 30-year old adult finds her wish coming true on her birthday? The beautiful and talented Jennifer Garner stars in this silly film that artfully tells the story of how getting older does not always mean getting wiser.
Bridesmaids
This movie is especially perfect if there are any future brides in your group of girl friend. This hilarious film is all about the ups and downs of female relationships. If you've ever felt like the third wheel when hanging out with your best friend and her best friend, you won't want to miss Bridesmaids.
The Holiday
The Holiday tells the story of two women who exchanges homes for the holidays after bad breakups. With feel good family moments and a lesson or two about what makes a relationship healthy, you'll laugh and cry your way through this heartwarming film.
There's nothing that makes you and your best friends feel quite as happy and relaxed as a good old chick flick. So grab the popcorn, change into your comfiest PJ's and enjoy a relaxing night in.