The world can't stop talking about the O.J. Simpson murder case! It is probably one of the most talked about cases and why not? After the entire NFL star has always enjoyed a huge fan following and everyone wanted to know what the truth is. The verdict created TV history by being one of the most impactful TV moments according to a research and this only proves how much people followed it from the very start and down to every detail.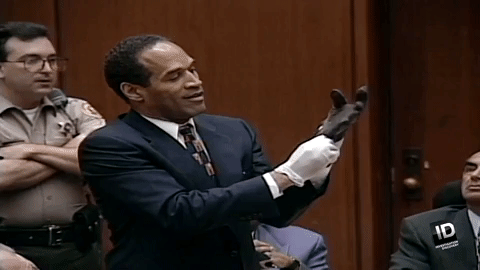 Credit: Investigation Discovery
Well, a lot has been talked about- good, bad and ugly! Here are some very cringe worthy and creepy facts about the murder case:
The Death Kiss!
Many people present at Nicole Simpson's funeral were shocked, surprised & stunned to see O.J leaning in to kiss the dead body. He spent a considerable amount of time with the body and whispered an apology too.
Brutal and Barbaric
The crime scene pictures paint a brutal picture! Both Nicole and Goldman were brutally stabbed multiple times. Goldman had been stabbed in the heart, head, neck, lungs and even hit on the head. Nicole had a very deep stab in the neck, exposing her larynx and damaging her vertebrae.
Child's Innocence
All through the brutal attack, Nicole's children were in the house, innocently sleeping in the other room.
Suicidal Saga
O.J had recorded a suicide tape right before the car chase. The tape had him crying for help to be remembered as a good guy and pleading to leave his children at peace. He also wrote a suicide note that was very deep, excerpts from it say:
"I think of my life and feel I've done most of the right things. So why do I end up like this? I can't go on. No matter what the outcome, people will look and point. I can't take that. I can't subject my children to that. This way, they can move on and go on with their lives."
Freedom Party
After being found 'not guilty' he threw a huge party at his Rockingham estate- with 40 cases of fine champagne! He also hired the LAPD to protect against media coverage. The man really knows how to add salt to burns!
Who hasn't followed the O.J murder case and it's like every time you read about it something new and interesting pops up! No wonder it got so much attention!
 *Feature photo credit: Marc Levi