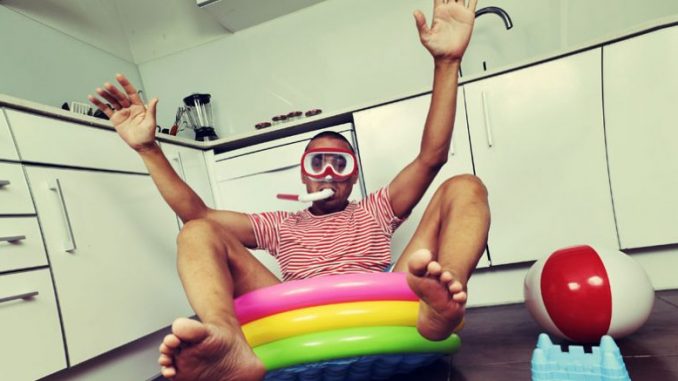 If the winter doldrums are getting you down, it's time to mix things up. But big trips away from home can often cost more time and money than you're willing to spend. Plan a staycation within a few miles of the place you call home by trying out one of these fun ideas.
Reserve a hotel room or Airbnb downtown
Downtown areas are cultural hubs of awesome food, artwork, and entertainment. If you haven't spent a lot of time in the nearest big city, load up your car with some weekend essentials and you'll be on your way. And if you already live downtown and want to get away from the madness? Find a small mountain town or another unique area to explore.
Try a retreat
Whether you spend a few days finding your inner Zen on a yoga retreat or speeding down zip lines on a mountainside, retreats are made for people who are looking to get away from the day-to-day routine without having to travel very far. Take the whole family or a few good friends with you to create new memories and closer bonds, or focus on self-care by embarking on the adventure alone.
Set up a day spa in your home
A luxurious spa package in some tropical oasis under a waterfall sounds like a dream come true, right? You can at least enjoy a toned down version from the comfort of your home by hitting up your local beauty store for some pampering tools. Invite over your closest friends, slap on a hydrating face mask, and sip on a tropical drink to enter total relaxation mode.
Camp out in the backyard
If the weather is fair and you're itching to get out and enjoy the great outdoors, you don't have to go far. Set up your tent, your favorite camping games, and a fire pit in your own backyard for a night spent under the stars. The best part? If the weather turns foul or you forget your marshmallow roasting sticks, home is just a few steps away.
Take a long bicycle trip
Most cities offer a range of interesting bicycle paths that can take you to areas of your town you ma not have ever been to before. Do some research online to find the best paths close to you, pack a picnic lunch and plenty of water, and enjoy the scenery as it flies by. You'll also get bonus points for choosing an adventure that will keep you fit!
You can still plan a fun event for yourself, your family, or your friends without breaking the bank. Let your worries fade away by planning a relaxing staycation and enjoy everything the comforts of home have to offer.