Its 10 p.m. and your sugar craving hits—but before you head to the store for an emergency box of Oreos, grab some flour, sugar, and other basic ingredients to make yourself a satisfying little cake within a matter of minutes.
Traditional snickerdoodles have a delicious taste that is hard to forget. But what's not so delicious is the time it takes to prepare a batch. Get all of the cinnamony delight that a snickerdoodle offers in a fraction of the time with this recipe.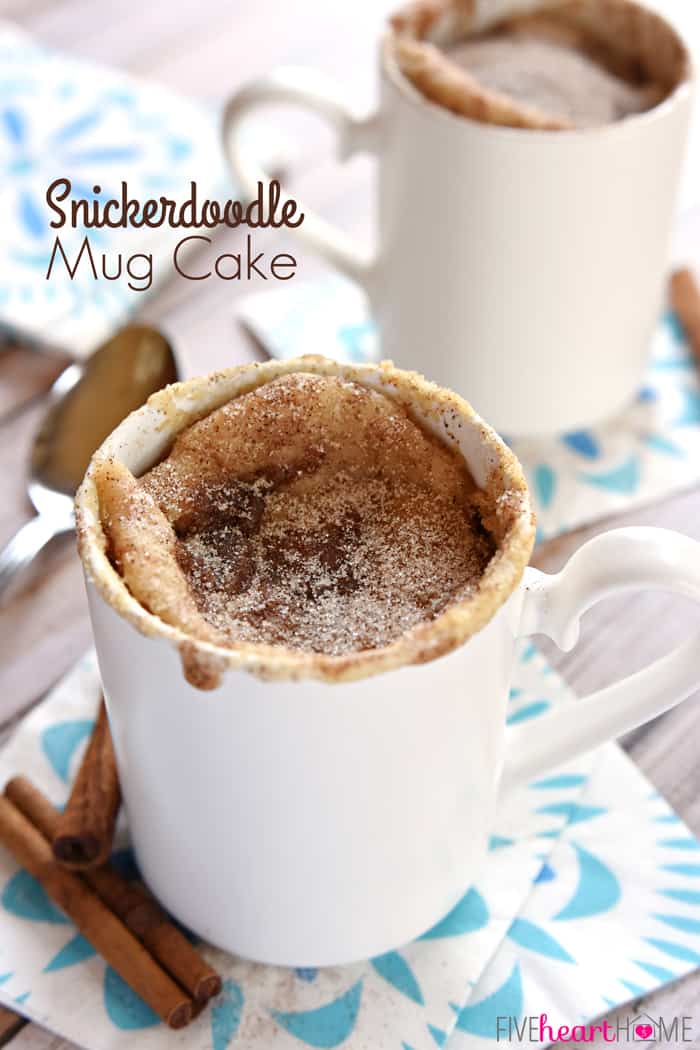 Source: Five Heart Home
If you are the type of person who can happily chow down on a slice of day-old cake for breakfast, you're going to love this recipe. Filled with cinnamon, yogurt, and brown sugar, it combines traditional ingredients reminiscent of breakfast to make this treat in a class of its own.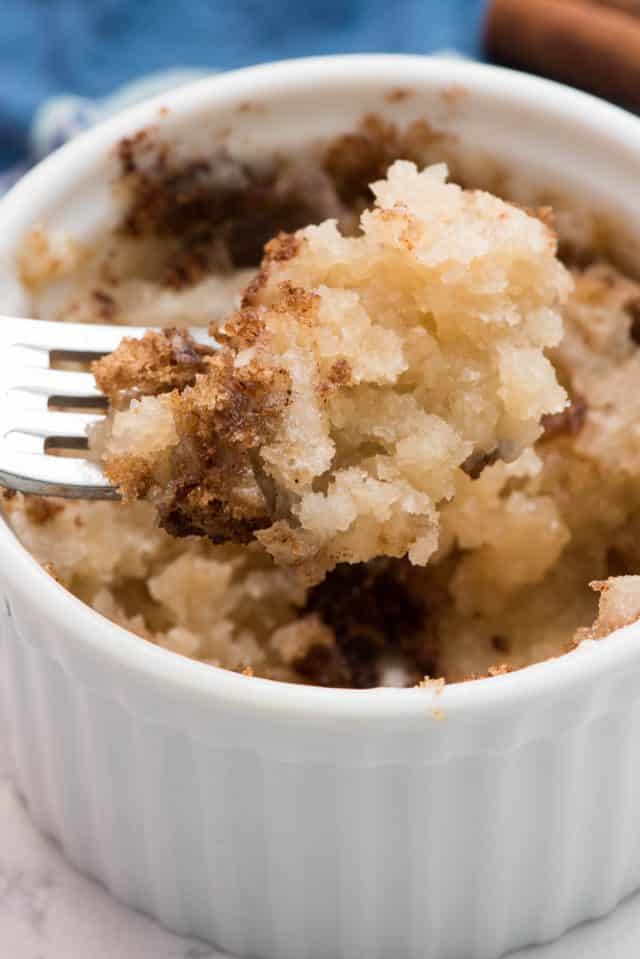 Source: Crazy for Crust
If you're looking for the ultimate indulgence, look no further than this delectable dessert.  It maxes out on chocolate flavor without packing in too much sugar. Peanut butter and cocoa powder make this dessert rich and satisfying without being overly sweet.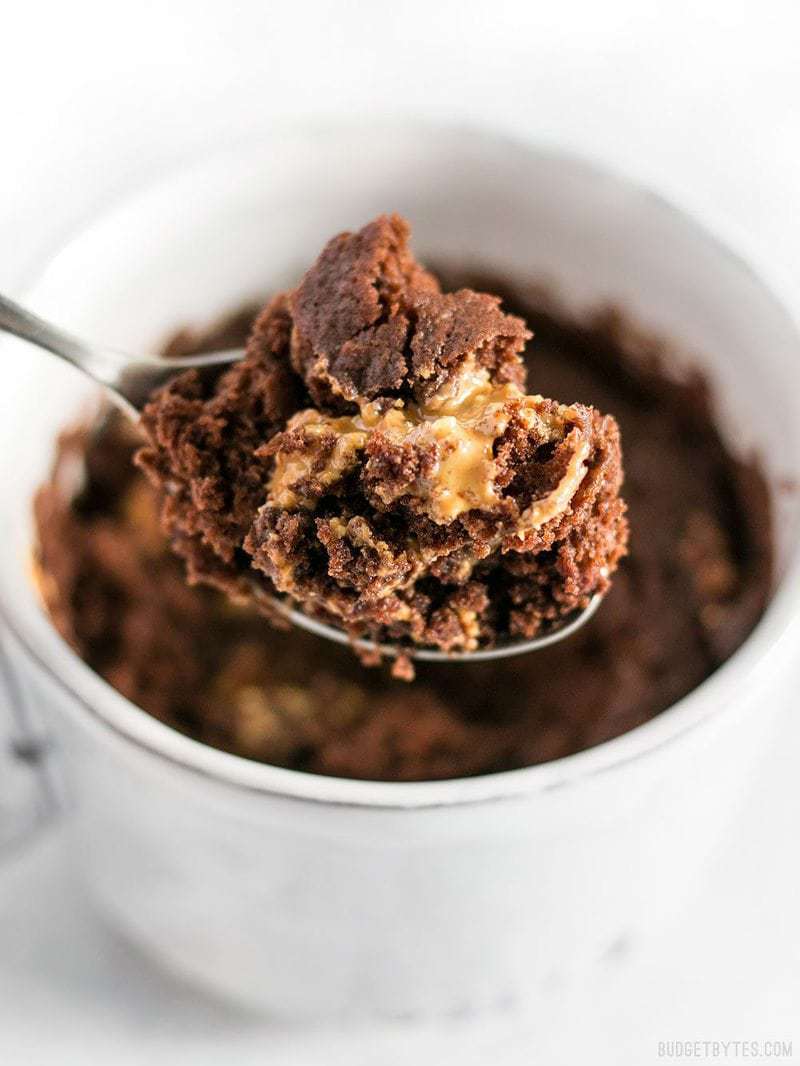 Source: Budget Bytes
1 Minute Microwave Funfetti Mug cake
Nothing says "party" quite like Funfetti, and this mug version offers twice the fun in one tiny cup. Whether you're celebrating an achievement or a great day, this recipe will put a smile on your face.
Source: Bigger Bolder Baking
If you have a few bananas sitting around that need to be used up ASAP, give this recipe a spin. The base is topped with a brown sugar glaze for the perfect sweetness on an already hearty treat.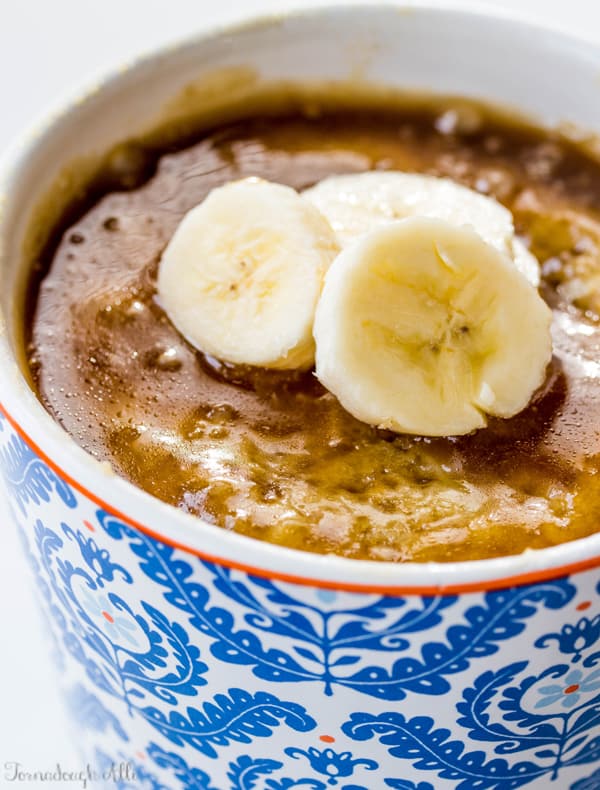 Source: Tornadough Ali
With just a few ingredients, you can serve yourself up a deliciously sweet snack to satisfy your cravings.