You can't go wrong with a good slice of pizza. While ordering and getting a pizza delivered may be easier, homemade will always fill your hearts (and bellies) with a little more happiness! Once you've made your own pizza, it can be hard to go back to delivered pizza. It may take a little more effort, but it's well worth it. Plus, it may take even less time to make it than getting a pizza delivered depending on the wait time! Making your own pizza is easier than you think! It's also a lot of fun.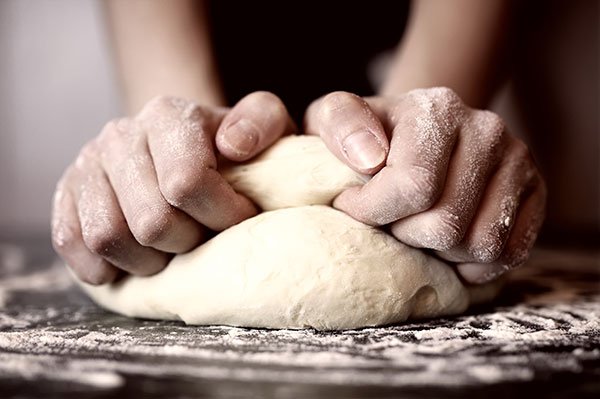 1. It's Cheaper.
Once you shop for your pizza ingredients, you'll realize how inexpensive it is to make a large pizza. The dough, sauce, cheese, and toppings go further when you're buying them to make than when you're purchasing a delivered meeting. You're also able to include a variety a toppings without the extra charge, and you can also add those more expensive toppings that you wish you would have ordered!
2. It's Customizable.
One of the best parts about making your own pizza is customizing it to fit your preferences and dietary needs. Finding gluten-free dough isn't a problem and if you've been wanting to try out cauliflower crust, now you can! Making your own pizza allows you to adjust the recipe for any allergies and ensures everyone is able to have their favorite flavor combination.
3. It's Fresh.
Although delivery pizza is convenient, the tradeoff is that it's not always piping hot, often a little soggy and sometimes glued to the box. Fresh pizza is like fresh homemade cookies. They're best straight from the oven, and by making your own pizza, you'll be able to enjoy it in its best form!
4. It's Suitable for Seasonal Foods.
Pizza serves as a great base for the freshest produce. Even though pizza isn't always known for being the healthiest, that doesn't mean that a pizza can't bring out the flavor of seasonal produce. By following the seasonal availability of vegetables, you'll be able to mix-up typical pizza toppings so it doesn't seem like you're having the same pizza all the time.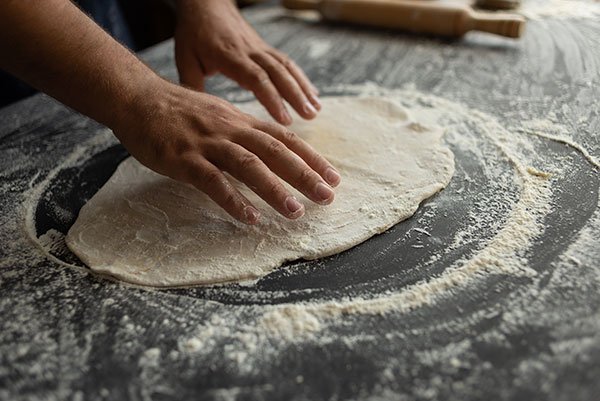 5. It's a Crowd-pleaser.
People love pizza. If you're making it with your friends or family, it's a great way to make a meal a fun hands-on experience. People of all ages can participate, and there really isn't anything that isn't fun about making and eating pizza. Once you've perfected your dough, the crust is really better at home and everyone will love the experience of being able to customize their own pizza!
Are you craving pizza now? If you're planning to make pizza today, we have a few tips for getting started. Make sure you don't add too much cheese or too many toppings. It's tempting but it's better to be conservative at first so you can make sure your pizza doesn't get too soggy. Be careful with overstretching the dough or else the tears will cause the toppings to fall out. You don't have to be fancy when stretching your dough – a rolling pin will do. Lastly, have fun and be adventurous! You may even want to try making a breakfast pizza…