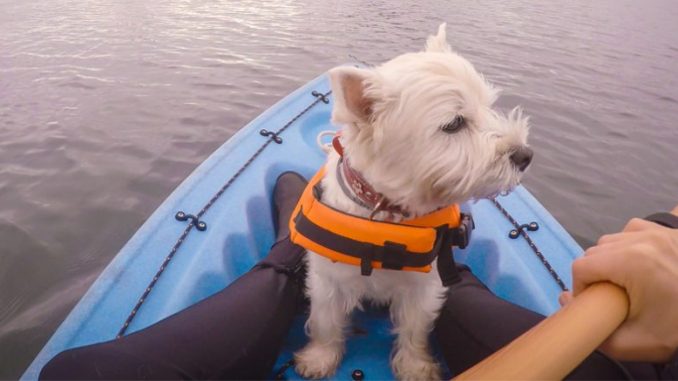 6 famous pets to follow on Instagram right now
Need something to give you a midday lift in your spirits? These Instagram famous pets are sure to put a smile on your face. Check them all out and give a follow to your favorites!
Drool-worthy food photography paired with a precious puppy—how could you go wrong with that? Follow the adventures of rescue pup Popeye. He was a stray dog found starving on the streets. He now dines with his humans at some of the best restaurants in the U.S.
6 adorable pet videos to put a smile on your face
Henry + Baloo: @henrythecoloradodog
Enjoy the breathtaking landscapes of Colorado with the most adventurous pair around: cat and dog pals Baloo and Henry! These fluffy companions adventure up mountains, through valleys, and across rivers with their human friends. They capture beautiful photographs of their heartwarming relationship.
The Golden Ratio 4: @thegoldenratio4
Be surrounded by a loyal pack of Golden Retrievers with The Golden Ratio squad! These rescued Golden Retrievers are an absolute joy to follow. Each has a unique and endearing personality that'll make you fall in love with.
Need more kitty content in your life? Follow the lives of two Japanese cats who gaze longingly at all of the gorgeous foods their owners prepare. The account is entirely in Japanese, the visuals are enough to appreciate the humor of their posts.
Fall in love with this Instagram account for an exotic take on pets. A pet fox and his dog friend is accompanied by educational blurbs about the animals, and plenty of other species make guest appearances.
If you had to describe Doug the Pug in one world, it would probably be "relatable." Doug lives a life just like the rest of us, where he hangs out in his loungewear, chills with his buddies, and eats pizza way to often to be healthy. He entertains a constant stream of public figures who are as big of fans of Doug as the rest of us are.
Follow this host of animal companions to make your day a little bit brighter!