Is the bitter cold crimping your style this winter? Never fear—there are plenty of adorable winter accessories out there that will keep you cozy while making a fashion statement. Here's the roundup of some of our favorites.
Earmuffs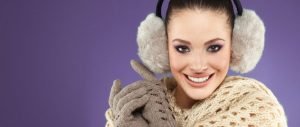 Earmuffs have recently come back into style, and are an adorable way to keep your ears warm without ruining your hair. And oversized, fluffy pair is the perfect accessory for a tree lighting ceremony, a winter walk through town, or a sleigh ride with your loved ones.
Capes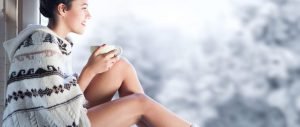 Designers have been showcasing winter caps on the runway for years, and the trend is finally hitting the mainstream. Capes are especially appropriate over formalwear, and will keep you cozy without detracting from your elegant look. Whether you choose to dawn a structured woolen cape or an oversized faux fur one, a cape will provide the warmth you need while adding elegance to your look.
Boot socks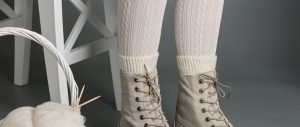 For most people, winter wardrobes tend to be heavily made up of blacks, navys, greys, and other dark, muted colors. Add an unexpected flash of color and detail to your outfit by wearing boot socks with your outfit. When a colorful sock is able to peek out of your boot, it adds a flash of personality, and can work in a much-needed pop of color.
Blanket scarfs
Do you ever have days where you look out the window and wish you could wear a big, fluffy blanket around your shoulders all day? With a blanket scarf, your dream is possible! Blanket scarfs are made up of large square pieces of fabric in a dense and warm weave. While they can be tied stylishly around your neck like a normal scarf, they can also be wrapped around your shoulders for extra warmth.
Waterproof boots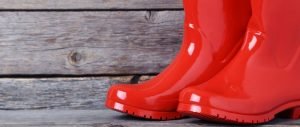 You haven't enjoyed a truly pain-free winter until you've invested in a pair of fully waterproof boots to wear on wet and snowy days. When worn with a pair of thick, woolen socks or boot liners, you can tromp around in the snow to your heart's content without having to worry about soggy socks for the rest of the day.
Tech gloves
Can we agree that the worst part of wearing gloves or mittens is trying to use your phone through a thick layer of material? Tech gloves are the perfect solution. These gloves come with special material on the tips of your fingers, which phone touch screens can sense and react to. Once you experience gloves that you don't have to take off to respond to a text message, you won't be able to go back.
Rather than thinking of warm winter clothes as a necessary evil, step up your game by investing in winter accessories that are both functional and stylish.