Fall is one of the best times of the year. You can enjoy being outside without sweating your way through the day. Throw on your favorite scarf and enjoy some of these activities either by yourself or with your loved ones.
Movie Night
If it gets a little too cold to venture out, opt for a night in. Turn on your favorite movie, sip some warm apple cider (or create your own by following the recipe here). Make your favorite pumpkin/fall snacks and enjoy a warm night snuggled up on the couch. Find ways to make it feel different than an average night in. This is a fun activity that you can do anytime to jazz up your evening on short notice. If you aren't a fan of scary movies, but still want to enjoy a Halloween themed movie night, check out the following list here.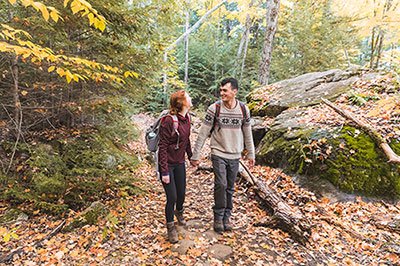 Hike
The trees really show off during fall. The beautiful reds, yellows, browns and greens you will encounter in the foliage are worth spending a couple hours outside. Look up any nearby hikes in your area that offer incredibly scenic views. If you decide you want to make a day or weekend of it, look up hikes within a couple hours of you as well. If you aren't in the mood for a road trip, take a walk around your neighborhood or head over to your local park. Appreciating the beauty of fall is a great way to bring a little extra happiness into your life.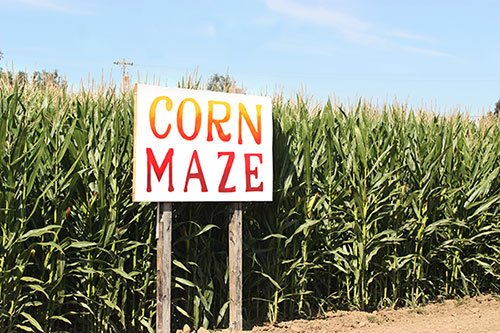 Pumpkin Patch/Corn Maze
Visiting a pumpkin patch or a corn maze are two of the most quintessential fall activities you can do. Turn pumpkin finding into a game with your friends or family. See who can find the biggest pumpkin, or possibly the smallest. Split into groups and see who can find their way through the corn maze the fastest. When all is said and done, take your pumpkins home and enjoy carving or painting them together. Also, check out this list of multiple ways you can roast your pumpkin seeds.
Haunted House
This fun fall activity might not be ideal for all ages, but it will certainly thrill an older crowd. Plan an evening at a haunted house with your family and friends. It can be an incredibly effective way to escape reality for a little while. Think about it this way: when you're being scared out of your mind, you aren't worried about the stresses of everyday life. It's also a great way to bond with those around you. Escaping a scary situation together can bring you closer together. If you look at it that way, you're actually doing your loved ones a favor by taking them to a haunted house! Research popular ones in your area and have a spooktacular time!
Enjoy the beauty and fun that fall has to offer. Take advantage of the gorgeous weather and check some of these activities off your seasonal bucket list.