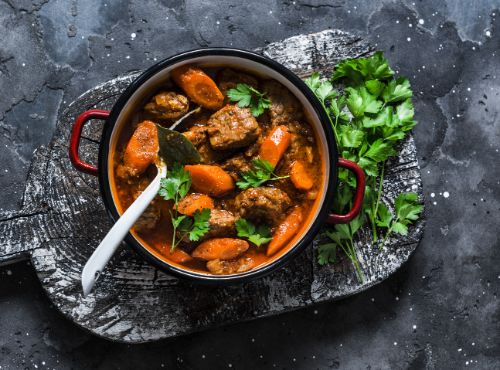 The cold weather is still here, and while it is, we should take advantage of it. Some foods taste better in the winter. There are some recipes that are not as filling in the warmer months. No one wants a bubbling soup when the temperature is outside and similar. Try some of these favorites if you haven't had enough of the wonderful cold-weather recipes.
Stew
Stew is easy to prepare and hard to mess up. It makes an excellent option for any dinner and lots of leftovers to be enjoyed. An Old-Fashioned Beef Stew will really hit the spot. Beef, Potatoes, and carrots will fill anyone up and ready for a great night's sleep. It doesn't take too long to cook. While it can be cooked over the stove, another option will be to use your crockpot and let it brew while you work. It may be a good idea to double it and have some leftovers to enjoy. Stew is one meal that can be just as good reheated.
Grilled Cheese and Tomato Soup
Grilled cheese and tomato soup are not only for when someone is ill. It is a favorite of many when the temperature is cold. This doesn't have to be the same grilled cheese you make for a child. Elevate it with something fancier than a simple cheddar cheese slice by using your favorite bread. Instead of opening a can, try making your tomato soup from scratch. It is taking the classic meal usually for children to a higher level. Honest and Tasty has the perfect recipe to get you started. Then you can give it your spin to make this cold-weather meal perfect.
Chili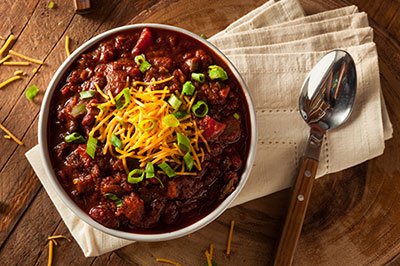 Chili is a go-to that many enjoy on a cold day. Chili is another dish that is hard to mess up. There are classic recipes and then many that have altered them. One alternate that has made a name for itself is Turkey Chili. Instead of making a pot of just bland beans, add some meat to it. Turkey will liven up the beans and give a different texture and taste. House of Yummy has a great recipe and shows two different ways to cook it. Suppose you want it ready after work. Use the slow cooker recipe. Then, when you are home or shorter on time, cook it on the stove.
Cinnamon Rolls
Dinner is not the only meal that should be getting attention. It is just as cold in the morning as it is in the evening. A nice warm cinnamon roll will hold you over until you get to lunch. Homemade cinnamon rolls always have a little more fluff to them than the ones from the tube. Ambitious Kitchen has the perfect recipe to have to jump out of bed. While there is a bit of prep, it will always be worth it.
Try all these recipes before the warm weather has us craving something else.