Fall is here and you know what that means – cozier wardrobes that are stylish, functional, and full of items that we all love. It's time to get your fall wardrobe in order so that you can be living your best autumn life. Here are a few essentials to make your fall extra cozy and extra comfy.
Staple Flannel Shirt
A good flannel shirt will take you far in the fall and winter weather. You can layer it over leggings, jeans, or cozy up with it in your PJs, there are no limits to this staple fall item. It's also a great item to use as a light jacket while you are out pumpkin picking or visiting your local farmer's market. Get yourself a nice fall flannel and you'll be taking it everywhere you go.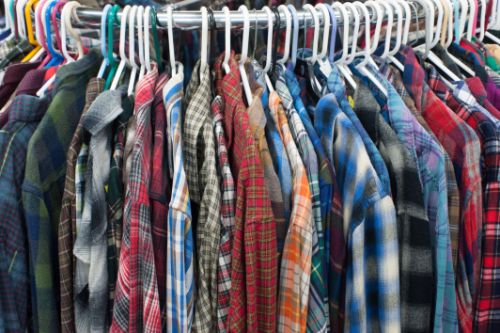 Your Go-to Jacket
Another fall essential item is a jacket you can layer over everything. Choose something neutral that will go with all your under clothing items. You can choose pops of color in your other clothes, but a good neutral-colored jacket should go with everything. Make sure it has enough room to fit a bulky sweater or flannel underneath, so you may want to choose to size up from your normal size. A nice lightweight jacket will be your best friend during the cooler months.
These Boots are Made for Walking
Finding a good comfortable pair of boots or shoes that you can slip on with every outfit is essential. You can dress up a pair of leggings or dress down a cute dress by adding a pair of fall boots. Start with something neutral that will also go with the rest of your wardrobe and you can't go wrong. The most important thing is to make sure they are comfortable otherwise you won't wear them at all. So put comfort first and style as a very close second. Even investing in a casual pair of boots or shoes and then a more dressy pair for more formal occasions and work functions can work – you'll have your cozy fall footwear all sorted and ready to go.
All the Accessories
Once you have your outfit essentials, it's time to start thinking about essential accessories. Get yourself a large comfy scarf that can double as a blanket if you need it on cooler nights at football games or haunted hayrides. Having a great carryall bag is also a great fall essential. Should you need to take off layers, you can just stuff them away in your bag without much thought. These are both fantastic fall essential accessory items that will carry you far into the winter months.
Dressing for fall is fun easy and super affordable once you invest in your fall essential items. Make sure you have all these must haves in your closet and you're on your way to a very cozy comfy fall.