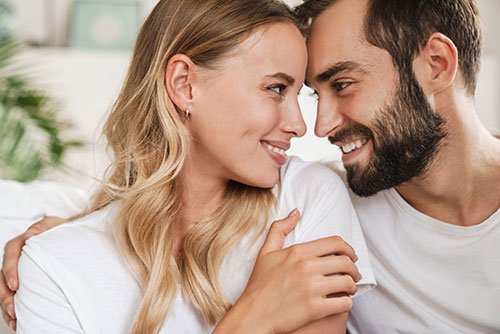 We are all spending a bit more time at home than we have in the past, but that doesn't mean your relationship needs to get in a date night rut because of it. There are plenty of ways to explore the indoors in the comfort and safety of your own home. Think a little outside of the box and you have yourself a memorable date for the books. Here are a few ideas to get the ideas flowing, try one or all or come up with your own unique ways to date in your own home.
Virtual Escape Room
Escape rooms challenge the mind and your communication skills. Take all the fun from an in-person escape room and try it from the comfort of your own home. There are many online virtual escape rooms that are super easy to sign up for, just not so easy to complete. You and your date can bond over solving puzzles and clues and feel like your own Sherlock Holmes and Watson duo. You can even get a couple of couples in on the fun for a group virtual date night. Dress to the theme of the room, or create a yummy themed dinner menu complete with drinks and dessert for a whole evening experience.
At Home Magic Show
Talk about some close-up magic! Many world-famous magicians are performing right through Zoom. Bring the magic home to enjoy and marvel at by attending online magic shows. Some take interactive to the next level and will send a box prior to showtime with tricks and treats so you can really get hands on with the show. Pop some champagne and be amazed with your beau.
Backyard Camping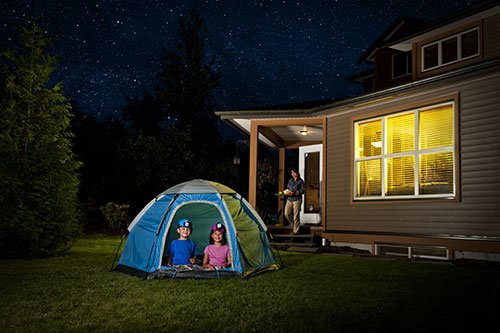 Who needs a campsite when you can enjoy the outdoors right from your own backyard? Purchase an inexpensive tent and plan your camping/glamping adventure. You can create a small firepit to make s'mores or other treats, print out star maps to gaze up at the sky, or tell each other spooky ghost stories – everything a normal camping trip includes minus the hassle of packing and thinking of everything you'd need miles and miles from home. Oh, and the best part? You have access to indoor plumbing.
Trivia Night, at Home
Get your other couple friends together for some fun over the internet with trivia night. Swap who hosts and who comes up with the trivia questions, grab the drinks, and start having fun. You can all socialize before the battle royale, catch up on everyone's life, and then get ready to challenge your wits and smarts. Make them themed with costume contests for an added bit of fun. You and your significant other will laugh and have a great time stepping outside the box and challenging your brain. See how you rank among your friends and learn who has the most useless trivia knowledge.
While staying indoors has challenged a lot of people, there are ways to keep the romance and relationship alive from your own home. Try a few of these to keep the wonder and amazement going for years to come.