Inflation is on the rise and food prices aren't expected to go down anytime soon. In fact, food prices are projected to increase another 50% by the end of 2022. Start preparing now by making a few freezer meals. They will help keep your grocery bill down when times are lean.
French Dip Sandwiches
It's hard to go wrong with a French dip sandwich. This recipe is perfect and only requires three ingredients! A chuck roast, beef consomme and hoagie rolls are all you need. Click here for all the information you'll need to make this delicious dish. You'll find some optional ingredients you can add in to take things to the next level as well as instructions for cooking.
Tuscan Chicken Pasta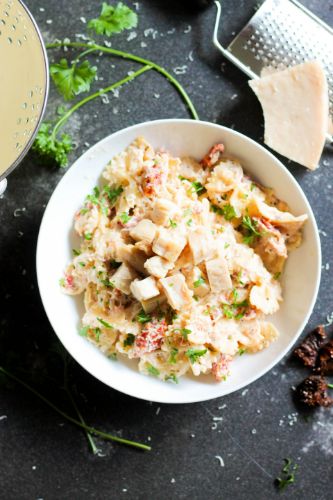 This recipe is an absolute winner. It's delicious, creamy and filling. With incredible ingredients like cream cheese, sun dried tomatoes, and parmesan cheese, it's hard to go wrong. One of the best parts about this meal is that it only takes about 20 min to make! You can find this recipe in its entirety by clicking here.
Creamy Chicken Fajita Soup
Soups make the perfect freezer meals. They're easy to assemble and easy to store. Combine all of that with incredible flavor and you've found yourself a freezer meal that the whole family will enjoy. This soup combines yummy ingredients like black beans, cream of chicken soup and salsa (among others) to create an entire meal in about 30 min. Check out the recipe by clicking here.
Stuffed Shells
If you're looking for an extremely inexpensive freezer meal, stuffed shells is a winner. It's also very easy to prepare! Simply combine your ricotta cheese, eggs, and seasonings in a big bowl. Stir the mixture and spoon it into each jumbo shell. Layer marinara sauce and mozzarella cheese to complete the dish. This meal will be loved by even the toughest critics. The recipe and instructions can be found here.
Baked Pancakes
Don't forget to prep breakfast when you're working on freezer meals. This baked pancakes recipe is easy to make and easy to store. It's also customizable! You can add blueberries, chocolate chips or any other fixing you'd like to the batter. There's also a really good chance you already have the ingredients on hand! You can find the recipe by clicking here.
Chicken Bacon Broccoli Bake
How could a dish that includes chicken, bacon and broccoli be anything but delicious? We'll never know because this dish is absolutely mouthwatering. It's easy to put together and fairly inexpensive. When you've combined all ingredients, you'll have a freezer meal your entire family will thoroughly enjoy. You can find the recipe and all instructions here.
Unfortunately, you can't stop inflation. However, you can prepare yourself for the rising food prices by planning ahead. Setting a small amount of money aside each paycheck to make a freezer meal or two could mean a world of difference to your grocery budget down the road.