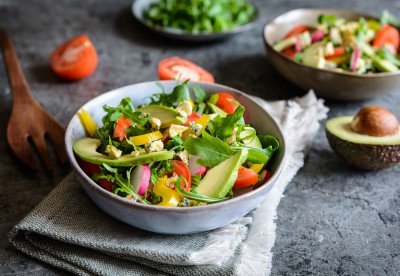 Summer brings in great and fun ways for you to enjoy food and connect with your loved ones. That being said, it also encourages you to test out new, healthy recipes all the time. With that in mind, we created a list with some of the best, simplest recipes you can try out this summer.
Herbed Ricotta and Fresh Tomato Tart
https://www.goodhousekeeping.com/food-recipes/healthy/a22750354/herbed-ricotta-and-fresh-tomato-tart-recipe/
What makes this recipe amazing is the fact that it seamlessly combines the power of ricotta, veggies and healthy compounds in a single dish. And yes, this is very healthy, it has a really low number of calories and you can cook enough for the entire family to enjoy. It does take around 40 minutes to prepare and cook, but it's a fresh approach and a healthy dish full of flavor, not to mention easy on the stomach.
Asian Salmon Kabobs
5/05/11/asian-salmon-kabobs/">