Summer is the best time for berries. As these delicious fruits come into peak season, it's hard to get enough of them. Let them shine this summer by showcasing them in these easy berry recipes.
Blueberry Sorbet
If you're not indulging in sorbet during the summer, you're missing out. This delicious dessert is always a winner and it's incredibly easy to make. You only need 5 ingredients- blueberries, sugar, water, lemon juice and a pinch of salt. Create your sorbet base by following the instructions found here. Enjoy!
Strawberry Jelly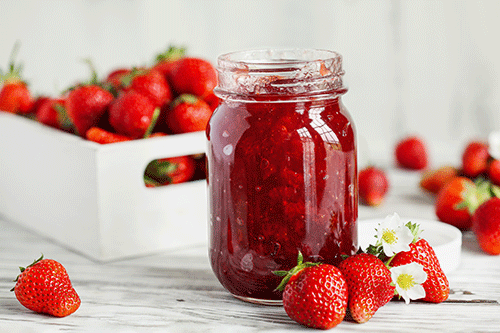 Kill two birds with one stone this summer by both learning a new skill and making homemade jelly. This easy recipe is one that anyone can master. All you'll need is superfine sugar, water, strawberries and gelatin. Learning this skill can benefit you greatly in the long run. Homemade jelly can be stored for a long time if you're looking to build some type of emergency food storage. Also, homemade jelly makes an excellent gift. You can get started by reading the instructions here.
Berry Trifle
If you're looking to make a delicious, light dessert, you can't do much better than a berry trifle. An article written by Elaine Lemm for thespruceeats.com states, "An English trifle is a quintessential dessert that has graced British tables for more than four centuries. This decadent-looking treat is simply luscious and often made with alcohol, some with jelly and some not." No matter how you make it, the core ingredients make this dessert an absolute winner. It's hard to go wrong when you're working with sponge cake, custard and berries. For the complete recipe and instructions, click here.
Strawberry Blue Cheese Steak Salad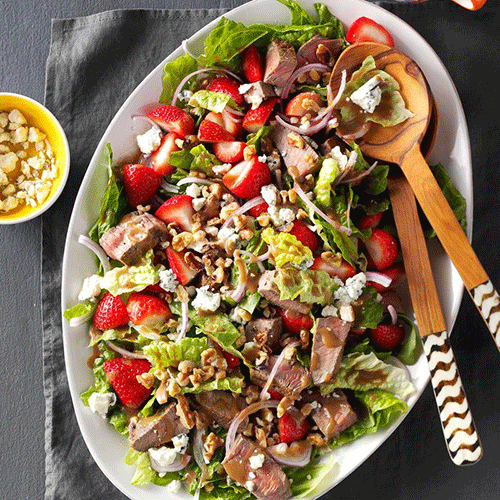 Berries in your salad are a no brainer. This strawberry blue cheese steak salad is one you'll have on repeat this summer. There's just something so fresh about it with romaine as the base, red onions, strawberries, blue cheese, walnuts, and balsamic vinaigrette. Cook your sirloin steak with salt, pepper, olive oil and a bit of lime to create a tangy flavor that will complement the sweetness of the strawberries beautifully. There are a few additional steps you'll need to read through in order to create this salad. You can find them here.
Blackberry Grilled Cheese
Savory lovers- this one's for you. This recipe will show you how to create a gourmet grilled cheese sandwich that includes blackberries. It might sound unconventional, but don't knock it until you've tried it! Made with 5 kinds of cheeses on sourdough bread, this sandwich will blow you away. Follow the simple instructions to create this masterpiece. You can find them here. Summer is the best time of year to enjoy berries. They are both delicious and easy to incorporate into a variety of dishes. If you're creative enough, you can find a way for them to go into almost anything. Play around with dishes until you find ones you love. Bon Appetit!