When summer hits and the warm weather is here to stay, you want to celebrate with good friends and great food.  These can be your go-to summer recipes that are workhorses at parties, barbeques, and every event in between.  Try out a couple of these at your next social gathering and they are sure to be a firecracker hit. 
Shrimp Pineapple Kabobs
Who doesn't love kabobs? These are super easy and delicious and even easier to eat. The perfect finger food for your next function. The amazing taste combination of shrimp and pineapple will just pop and sizzle in your mouth. The best part? The recipe only uses six ingredients – making your shopping list and prep even faster.
Source: Running in a Skirt
Mexican Street Style Grilled Cauliflower
Corn is already an iconic summer staple, and Mexican street corn is a delectable dish in itself. Take everything you love about this style of corn and apply it to another vegetable – cauliflower. Bonus, it's both keto and low carb and 100% delicious. This will be a unique twist on a classic that everyone will want the recipe for.
Source: Texas Granola Girl
Chicken Bacon Ranch Pasta Salad
This title alone should sell you. What more could you possibly want in a dish? You can use whatever kind of chicken you want – grilled, chicken breast, nuggets, crispy leftover chicken from last night's fast food drive through – the possibilities are endless. This recipe is also awesome because it comes together in 20 minutes or less. Just prep all the ingredients and mix together for the best pasta salad you've ever tasted.
Source: Bless This Mess
Strawberry Goat Cheese Crostini
Not only are these tasty and hard to resist, but they look so beautiful and elegant. They are just the thing to class up your next social gathering or can even make the perfect appetizer before a nice summer evening meal. You can use this recipe in so many different ways, you'll surprise yourself. Grab some fresh strawberries, and layer slices on top of crunchy crostini spread with creamy goat cheese. Finish the whole thing off with a balsamic vinegar drizzle and you cannot get much fancier. Your guests' taste buds will be singing.
Source: Domestically Blissful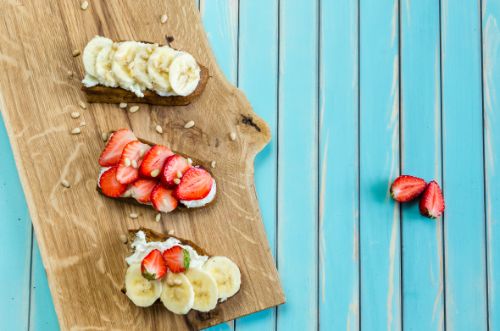 Low Country Boil
If you've never had a Low Country Boil, you are in for a treat. It's a delicious pot all mixed up with shrimp, sausage, pieces of corn on the cob, and potatoes. It gets its name from the Low Country areas of South Carolina and Georgia. This dish is super easy to make and can feed an army without much effort. It's simple to make in large quantities for a backyard party or a seafood dinner with friends. Let it boil and simmer on the stove, or even get creative and make it quickly in an Instapot, it's yummy no matter how you cook it.
Source: Dinner at the Zoo
Try a few of these awesome summer recipes and you and your guests will always be fed and entertained!