Summer has once again flown by. As it comes to an end, incredible fall flavors start to make their way into your weekly menu. Embrace all things apple and cinnamon and enjoy some of these fall favorites.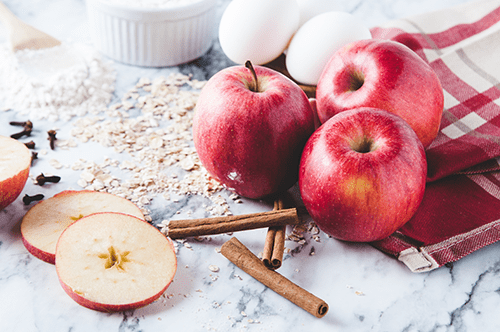 Cinnamon Apple Pie Bread
One of the best things about this cinnamon apple pie bread is that you probably already have all the ingredients you need to create it. Once you mix the batter together, pour some into your loaf pan and drop a layer of chopped apple and brown sugar directly into the pan. Layer the remaining batter and apple/cinnamon mixture and swirl it together with a knife. Bake and enjoy! You can find this delicious recipe here.
Snickerdoodle Cobbler
This dessert is a real crowd pleaser! It starts with traditional cobbler ingredients and even has a recipe for a cinnamon sugar topping. The best part? While cooking, this dish creates its own caramel sauce. Serve it with ice cream and you can't go wrong. Check out the recipe here.
Pumpkin Crumb Cake Cookie
What would fall be without pumpkin? The two go hand in hand. This recipe for pumpkin crumb cake cookies is one you'll want to make again and again. These cookies are made in two parts. First, you'll make the crumb topping which consists of butter, sugar and spices. Next, you'll assemble the cookie dough. It's a fairly standard recipe with the exception of pumpkin and other spices. Drop spoonfuls of dough onto the cookie sheet. Use a spoon to make a well in the middle of each dollop and top with the crumble. Bake and enjoy these cookies by following the recipe found here.
Pecan Coffee Cake
This coffee cake recipe is as simple as they come. It's made with a yellow cake mix as the base which means you can throw it together in a snap. This recipe enhances the cake mix with sour cream, and pudding mix to give it a thicker coffee cake texture. Once your cake is assembled, you'll combine a mixture of pecans, cinnamon and sugar to sprinkle over the top and swirl into the batter. Finally, you'll bake your cake and drizzle orange juice mixed with powdered sugar over the top to add an extra layer of flavor. Find this recipe here.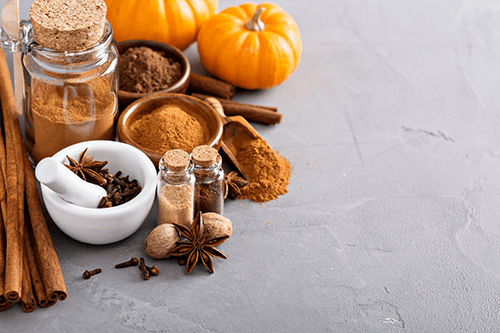 Mini Apple Crisp Cheesecakes
This fall inspired cheesecake checks all the boxes. As with most cheesecake recipes, it's separated into three sections. The crust is just a standard combination of cinnamon graham crackers, sugar and butter. The base is made of typical cheesecake ingredients like cream cheese and sour cream. The only differences are the caramel syrup and cinnamon. Finally, the topping is where these mini cheesecakes really shine. It consists of things like apples, oats, brown sugar, and cool whip. You'll make each individual portion in a cupcake wrapper. Check out the recipe here.
Usher in fall with some delicious baking. Enjoy the spices and flavors this new season brings by trying some new recipes.