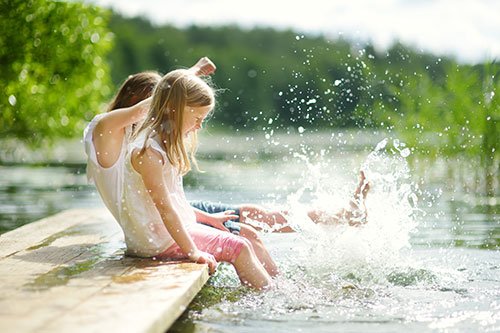 Summer is the time of year where families are vacationing, school is out, memories are made and new traditions begin. If you're struggling to find something fun your family can enjoy year after year, here are a few suggestions.
End of School Awards
Celebrate the end of the school year by making it a big deal. Create an awards ceremony for your family that recognizes their hard work and achievements. You can accompany the awards with a dinner, or into its own ceremony type thing. Make it funny or keep things serious. Any way you do it, make sure your family knows how proud you are of them. School is hard work! Successfully making it through another year is something that should always be celebrated.
Berry Picking
Take a family outing to go berry picking. There are adorable fruit establishments that allow you to spend hours picking your own fruit. Not only will you be supporting your local economy, you'll be able to spend time outdoors with your family working towards a common goal. Bring a cooler or two and spend a few hours collecting your bounty. When you're done, head home and work together make a pie or other dessert with the berries you just picked. Freeze whatever's left. Not only is this a fun activity, it's a great way to show your children how much work goes into gathering the berries they enjoy so much.
Disconnect from Technology

How many memories could you make if you and your family committed to disconnecting from technology for an extended period of time? Do you think you'd grow closer? Do you think there would be other benefits? Consider giving this a try. You'd be surprised how much you miss out on when your nose is glued to your phone. You'll also be surprised how much more time you seem to have without the distractions. Whether you like this idea or not, there's no doubt it would make your summer unforgettable.
Plan a Vacation
Plan a family trip every summer in order to spend some extra time together. If money is tight, consider gifting your family a summer vacation for Christmas instead of purchasing other presents. This is a great opportunity to connect and bond with each other while participating in fun adventures. It doesn't have to be extravagant for you to have a great time. The idea is to make memories that your family will remember fondly.
Backyard Camping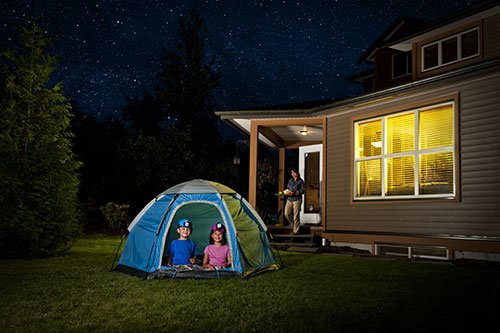 This is a really inexpensive and simple tradition that is sure to be a hit. While setting up a tent in your backyard might seem silly, it's something your family will definitely remember. You can make it as simple or extravagant as you'd like. Make s'mores, watch a movie outside, play games and talk. Try this tradition and see if you like it! Summer is the best time to make memories. Develop traditions now that your children and their children will want to continue.