The beauty of brunch lies in simple food that tastes incredible. Let your meal speak for itself by giving the following recipes a try.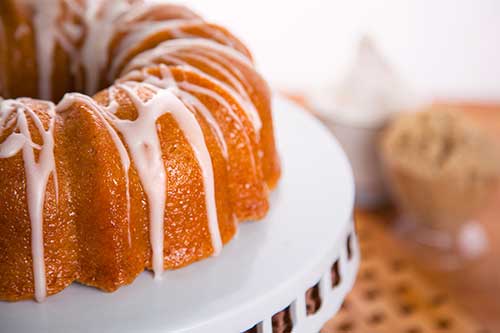 Raspberry Lemon Pound Cake
Raspberry and lemon is a flavorful, winning combination. Following this recipe will yield a dense yet moist cake. This can be attributed, in part, to the cream cheese you'll fold into the batter. It's a straightforward recipe and can be prepared in about an hour and a half. If you click here, you'll find a simple directions which include a glaze you can drizzle on top of this loaf. Top each slice with some raspberry jam for extra flavor!
Spanish Potato Omelet
You only need five ingredients to create this beautiful dish. Cook your potatoes and onion and once the potatoes are soft, transfer them to your egg mixture. Stir until combined and move everything back into your skillet. Make sure you layer everything evenly. Once it's cooked, loosen up the sides and flip the entire thing over onto a plate. It's ready to serve! Read this recipe in its entirety here.
Mexican Breakfast Chilaquiles
When a dish is marketed as 'breakfast nachos', it's hard to go wrong! In terms of simplicity, you're not going to find a dish easier than this. The most time consuming part will be scrambling the eggs. After you do that, remove the eggs and layer tortilla chips in your skillet. Top them with cheese and more chips. Layer your other ingredients such as eggs and jalapenos. Finally, top this dish with pico de gallo, avocado, cilantro, and sour cream. Impress your brunch guests by following the recipe found here.
Curry Avocado Crispy Egg Toast
Curry lovers, rejoice! This recipe is a great addition to any brunch spread. It takes about 5 minutes total to make and adds beauty and variety to your meal. Simply fry up two eggs in oil. Once they've browned a bit at the edges and the yolk is set, remove them from heat. Next, heat up some of your favorite curry powder until its fragrant. Add olive oil to that and set it aside. Finally, mash up some avocado and stir in lime and salt. Toast your bread and then assemble your meal! Top it with some freshly chopped cilantro and your curry oil. Bon Apetit! You can find the recipe here.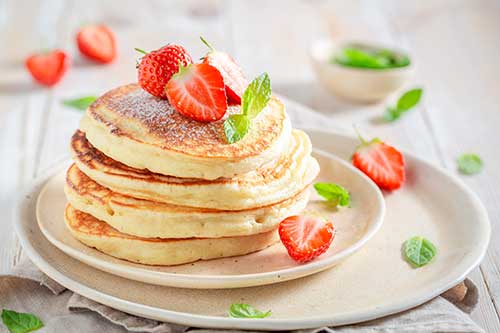 Strawberry Cheesecake Flapjacks
There are a couple different aspects of this meal that you'll need to assemble. First, create the strawberry topping for the flapjacks. Combine heated preserves with fresh strawberries and set aside. Next, you'll assemble the batter for your buttermilk pancakes. Stir in cream cheese. Start cooking your pancakes and top them off with your strawberry mixture. For extra sweetness, dust them with powdered sugar. These flavorful, dessert-like pancakes will be an exciting addition to your brunch menu. Check out the recipe here.
Spend less time preparing and more time brunching. Keep it simple with your menu so you can truly enjoy yourself.