The leaves are changing, the air is getting crisper, and jackets and scarves are finally making a debut after months of disuse: That's right, fall is here. Make the most of this season by taking advantage of these fall-favorite activities.
Take a drive to see the changing leaves
Photo by: Shutter Fotos
Fall is one of the most beautiful times of year to experience nature, so do some research on where you can see the best fall foliage. Figure out which way provides the most scenic route so you can admire the fall colors even as you drive to your destination. End your day with a packed picnic lunch or a nice dinner at a local restaurant.
 Visit a corn maze
Photo by: Kevin Zamani
A good old-fashioned corn maze remains one of the best autumn traditions. Visit a field near you to see how long it takes you to escape and marvel at the work and dedication it takes to create the mazes in the first place. If you're feeling especially brave, try a haunted corn maze, where terrifying figures will chase you through the maze for a spooky experience.
Go apple picking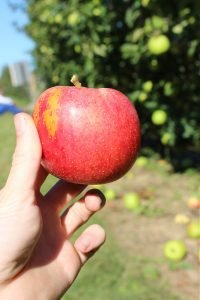 Photo by: David Mazza
Orchards around the country allow groups to visit their fields during harvest season to pick fruits to take home. Whether you bring your significant other or take the whole family, apple picking is an incredible way to enjoy the beautiful fall weather while experiencing something new. And once you take your harvested apples home, try your hand at making homemade caramel apples to keep the festivities going.
Carve a pumpkin.
Photo by: Ace Armstrong
Even if you haven't carved a pumpkin since you were a child, pumpkin carving can be just as enjoyable as an adult. Mix things up by carving unique images or pop culture references into your pumpkin instead of the traditional scary face. And remember to hang onto those pumpkin seeds! Once they're roasted and coated with salt, they make a perfect treat to munch on.
Make a scarecrow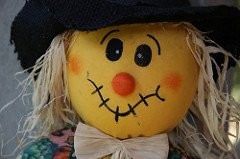 Photo by: Tomaž Štolfa
Scarecrows don't just belong in fields—they also make adorable porch decorations for fall and are easy to make. All you need is some straw, an old shirt and pair of overalls, a few craft supplies, and a healthy dose of creativity. Check out this simple tutorial if you need some ideas on how to get started on your own.
­
Fall tends to come and go in a flash, so make the most of the season by participating in any of these tried and true fall traditions.