Schedules and structures disappear during the summer. We need a break and time to relax and reset. As we are getting closer to the beginning of school, it is time to think about introducing the structure again. Planning a menu each week can be a daunting task, especially if you are out of practice. Add these easy recipes to your back-to-school menu to get your school year started off right. These are meals the whole family can enjoy together.
Cheesy Avocado Quesadillas
What kid or adult doesn't love a quesadilla? A great aspect of making quesadillas is that they are easy to modify to each person's tastes. Those with a picky child can have a simple one with just some cheese inside. Other more adventurous eaters can add meats and vegetables to their quesadillas. Try this Cheesy Avocado Quesadilla recipe if you don't already have a favorite recipe.
Crock-pot Honey Garlic Chicken and Veggies
Nothing is easier and more satisfying than throwing ingredients in a pot in the morning and coming home to a delicious smell and dinner ready to go. There are hundreds of different crock-pot recipes to try. Honey Garlic Chicken is one that children will enjoy as well. You can't go wrong with a great chicken recipe. Add in their favorite vegetables to make it a well-rounded meal. Carrots and potatoes are always easy to add to any of your favorite slow cooker meals. Follow this Slow Cooker Honey Garlic Chicken and Veggies recipe for a painless dinner.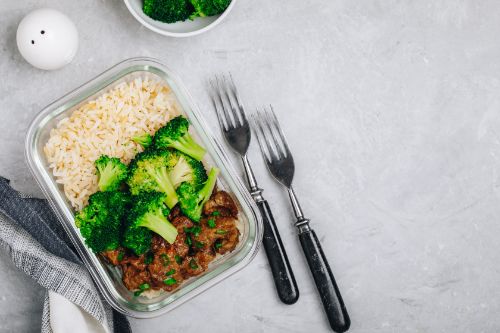 Tortellini with Sausage and Mascarpone
Italian or not, it is always great to eat something with some fantastic red sauce. This will be a family favorite in no time. With only six ingredients, the Tortellini with Sausage and Mascarpone is a breeze to put together. It will taste as if it took you all day, but it will be quick and straightforward in reality. A great item to put on the menu for the first week of classes.
Garlic Toast Pizzas
Anyone can order a pizza. Can you create a pizza in less time than it takes to have one delivered? Four ingredients and ten minutes are all you need to make Garlic Toast Pizza. No one can say no to pizza. It should be a staple in every household. Make a bunch of personal pizzas in no time at all to end a busy day in the right way.
Breakfast for Dinner
If you have not cooked breakfast for dinner, you are not living right. Pick your family's favorite breakfast items and have them ready for dinner. Get some pancakes, waffles, or maybe even from French toast to start it off. Then, get your favorite breakfast meat to round it out, and don't forget the eggs. Breakfast is quick and easy to whip together and will make for a fun dinner anytime you need to mix up or are short on time.
Get your menu together now so you can start school off on the right foot.