Taking care of our planet is a responsibility that belongs to each and every one of us. Commit to making changes in your day to day routine. Even small adjustments can make an impact! Here are a few ideas that will help you become more environmentally friendly.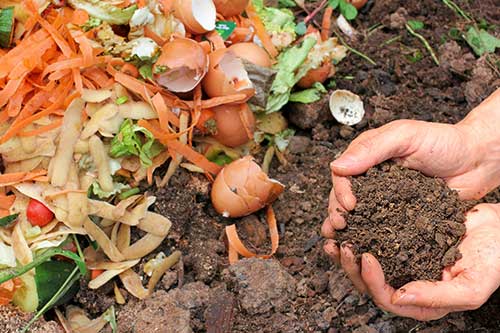 Compost
Composting is an incredibly easy way to reduce waste. Not only are you reusing items that you would normally throw in the trash, you're also saving money. Use your new compost mixture to help your plants grow big and strong so you can save money on fertilizer. Additionally, you'll save on groceries when you grow your own garden. Make it easy for yourself. Keep a small container under your sink that you can throw compost material in. Once it's full, take that container and empty it out into your larger compost pile. In terms of being more environmentally friendly, this is a great place to start.
Reusable Bags
Reusable bags are an easy switch you can make to be more eco conscious. An article written by Steven Peters for usatoday.com states, "A sound approach to retail bags is to decline them when your purchase is otherwise carriable or bring your own bags. Use and reuse all those bags — paper, plastic, cloth — that have been accumulating in the closet over the years — whether or not they are designed to be "reusable." If they become too grubby to carry your new purchases, use them to line waste cans or for picking up litter. And, ultimately, dispose of them properly — recycle them if you can."
Buy Used
If you are in need of an item that you can buy used, consider doing so. Furniture, electronics, clothing, and so much more can be purchased secondhand. Make these shopping expeditions feel like a treasure hunt by sorting through what your local thrift store has to offer. Additionally, utilize services like Facebook Marketplace, OfferUp, Craigslist, etc. You'll be surprised at some of the amazing, unique pieces you can find at affordable prices. Make a new hobby out of refinishing secondhand furniture. These pieces will help give your home some character because they'll have a story behind them. Saying, "I found that dresser for $20 on Craigslist!" is a fun way to show off your amazing taste and frugal excellence.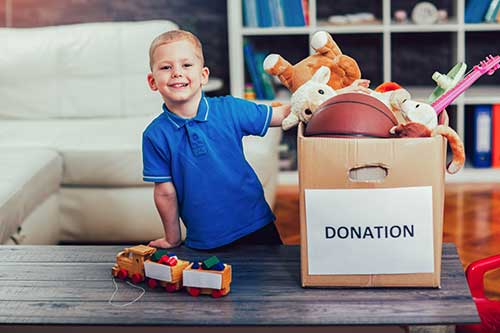 Donate
Donating consumer goods you're no longer using is another easy way to be more environmentally friendly. Give your items a second life by giving them to needy families or donating them to thrift stores. Search out local organizations that need donations in your area. Reduce your waste and score a tax write off for yourself as well. Its a win-win!
We only have one Earth. Taking care of it to the best of our ability should be a priority. Making small changes to your lifestyle today can make a big impact in the long run.