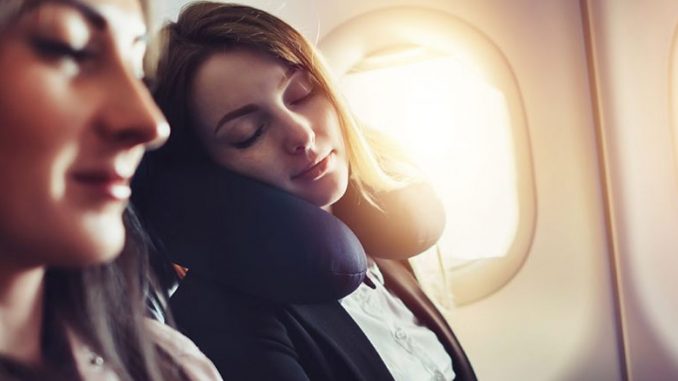 Is there anything more exciting than heading off to a new international destination? Whether you travel for work or for enjoyment, there's always a thrill that comes with exploring a new country. What's less enjoyable is the ordeal of getting there.
But mastering the long-haul flight is easier than you think as long as you employ a few tricks that'll make traveling by aircraft much more enjoyable. Here are a few tips to keep in mind the next time you take an international trip.
Noise cancelling headphones are your best friends

Photo Credit: Bencope
Planes are loud: Between the noise the aircraft produces, the chatter of people around you, the sound of flight attendants pushing their trolleys up and down the aisles, and the inevitable crying child, the constant noise can be a source of annoyance and stress if you're subject to it the entire trip. A good pair of noise cancelling headphones can make your trip much more enjoyable and help you tune out distractions.
Use a sleep aid (in moderation!)

Photo Credit: Ged Carroll
Sleeping on a plane tends to be tricky, but catching a few z's during the trip will speed up the plane ride considerably. Take a sleep aid like ZzzQuil or melatonin to encourage your body to get the sleep it needs. If you're leery of sleeping aids, at least stick an eye mask in your pack to block out light and decrease distractions while you snooze.
Keep neck support in mind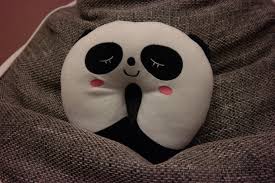 Photo Credit: Teemeah
Is there anything more miserable than trying to doze off on an airplane only to wake up with a crick in your neck? While it may be tempting to skip any neck support aids in the name of saving space in your carry on, your body will thank you for bringing it with you. Neck pillows now come in less traditional, space-saving styles, making it simple to pack one prior to your flight.
Avoid alcohol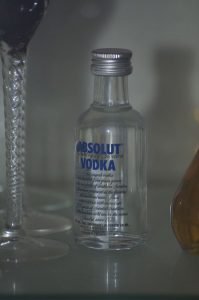 Photo credit: 2Tales
The free booze that most international airlines offer may be hard to pass up, but your body will thank you later for taking it easy on the Jack and Coke. Low cabin humidity and recirculating air inside the aircraft causes your body to get dehydrated more quickly, and drinking alcohol merely speeds up that process. If you have to drink, limit yourself to a glass of bubbly and drink plenty of water afterwards to stay hydrated.
Stay active

Photo Credit: hardloperhans
Sitting in a seat for 8+ hours is not only uncomfortable, but could be damaging for your body. Make a point to get up, stretch, and walk up and down the aisle every few hours to promote blood circulation and give your body a break from being stagnated. Special compression socks can also be helpful on long flights to improve circulation and reduce ankle swelling.
Embrace the binge watch
There's no better time to catch up on your favorite show or dive into a new series than on a long flight. An engaging TV show downloaded onto your laptop or tablet can keep you entertained the entire way to your destination. And if TV isn't really your thing, load up your Kindle with a few books or your phone with those podcasts you've been meaning to catch up on.
By being prepared for your next long-haul flight, and stocking up on everything needed to keep you comfortable, travel can be much more enjoyable start to finish.