The lazy cook is a new breed of adult that has emerged, mainly beginning with the millennial generation. But let's be real, it's actually efficiency. What started with previous generations via the slow cooker, has been passed down and revamped via the Instant Pot. And it is a game changer. It has the capability to cook things for a fraction of the amount of time that it takes to be done otherwise. Plus, you can make anything. Really. ANYTHING. From hard-boiled eggs to lava cakes, you want it, there's an instant pot recipe for it. Check out the recipes below that are tasty and easy!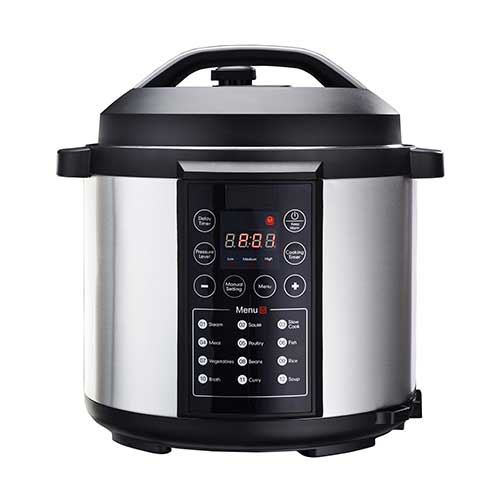 Baked Potato
Goodbye oven, goodbye to long wait times, and goodbye tin foil. Say hello to the perfectly fluffed baked potato. It's as easy as adding a cup of cold water, placing the trivet in the instant pot, tossing in the potatoes and waiting up to 30 minutes maximum for the whole process including the pressure to naturally release. In merely no time, you will get to gobble up this delight.
Source: A Mind "Full" Mom
It's Taco Night
Not only is this meal delicious, it's healthy! And if you're only cooking for yourself, you will have leftovers for a week. This recipe does require a skillet or pan to heat up the tortillas, but aside from that, the instant pot is the only thing you need to cook this mouth-melting cilantro, lime and chicken dish. If you want to really customize, try making your own taco seasoning! Here's one from allrecipes that is a hit and much more flavorful than a packet.
Source: Domestic Superhero
Apple Crisp
As previously stated, desserts can be made in an Instant Pot! And here's the proof. Plus, who doesn't love apple pie filling variations? For a seasonal go-to, try this 8-ingredient recipe. From the butter to the nutmeg and cinnamon spices that accentuate the flavor, you will fall in love. Grab your best granny smiths, the brown sugar and your favorite apron to whip this one up.
Source: Eating Instantly
Butter Me Up Butter Chicken
This recipe was recently nominated by Pinch of Yum on its list of top 10 best instant pot recipes. So, if that doesn't win you over, then you may not like Indian food and can skip it. However, if you are a lover of spice and flavors beyond borders, then check out this no sauté butter chicken recipe. Truthfully, any recipe with butter in the title is an automatic win. Also, don't forget to get the garam masala. It says it twice in the recipe, too.
Source: Two Sleevers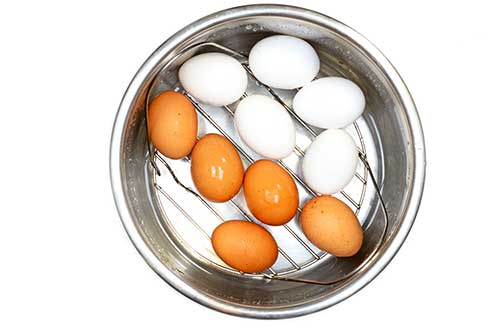 Hard-Boiled Eggs via the 5-5-5 method
If you're part of the instant pot community, then you may know this trick. It requires your instant pot, trivet, and eggs. Adding just one cup of water, let it pressure cook for 5 minutes, naturally release for 5 minutes and then cool in an ice bath for 5 minutes. That's it!
Source: Taste of Home