When people think of interior design, they picture some stuffy lady curating weird objects and ugly pattern drapes or celebrities' homes that are so unlivable in a normal day to day life.  Re imagine what interior design means to you and take some chances to create a home that you love living in, regardless of what others think or what the expectation might be.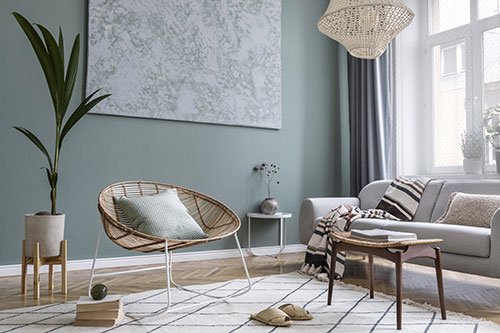 Color Me Happy
Take a risk and paint an accent wall – or heck, all the walls in a color that brings you joy and happiness. If you want a cotton candy pink office – do it! It's your home, you live in it, so make it a place that brings you enjoyment. Don't worry so much about what others think, they don't have to live in your place, let them make their own decisions. Take away the safety net of neutral colors and see where it takes you. Also don't be afraid to make mistakes. It's just paint – you can paint over it again and again. If you make a bold choice and want to change it in a year – why not. Teach yourself how to paint and you'll never run out of ideas and spaces to create.
Separate Areas
If you like the look of a certain home or want to achieve more of an upscale 'designer' look, consider keeping it contained to one part of the house. You could have a more formal or polished look in your main rooms and kitchen, but then express your style or hobbies upstairs or in your bedrooms. People get so scared to walk the line between showing personality and looking cluttered. Separate areas of the house where you want to keep it more streamlined, versus all out fun. It's the best of both worlds.
Everyone Loves A Theme
Just because you want to have a certain theme to a room doesn't mean it has to be a theme park. You can convey a theme without being straight on the nose. Think about a movie set – it conveys a certain theme or tone, but it doesn't have the merchandise from the movie sitting in the background. Think about what elements make your theme, is it certain colors, fabrics, metals or flowers? Find ways to incorporate those different element choices to begin to structure your theme. Pick themes that are unique to you or things that bring you happiness – it will be a lot more fun to search for items to bring your vision to life.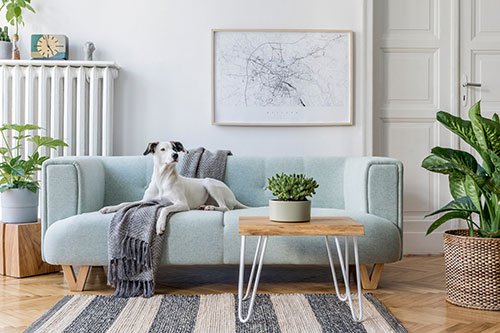 Personalize it
Make your décor celebrate you. What is it that makes you tick? If you could design your world, what would it look like? These are great questions to ask when trying to think of what to display in your home. Get rid of the "Home" and "Family" generic signs that you can find at HomeGoods or anywhere. Make your own tokens, signs and art that personify you and those who live at your house. Make a "Home" sign with the words filled in with pictures of your family members – it will be personal and a conversation starter for visitors as well.
When it comes to interior design, it's just that – designing your interior. It doesn't have to be anything fancy or pretentious. Make it yours and your work is done.