Who doesn't love the food of their childhood? A simpler time when you just had to get home before dark and not get chased by the neighbors' dog. Just because you are a little older now, doesn't mean you have to give up on your favorite foods of yesteryear. Here are a few ideas to take those childhood classics and turn them into fun adult meals.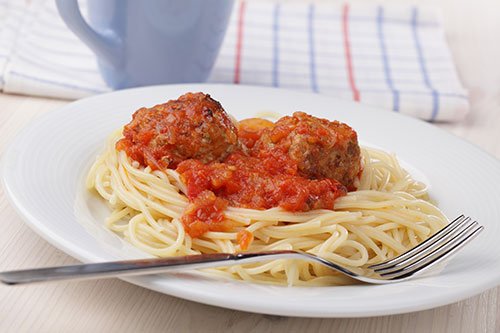 These look like the perfect little appetizer to share at your next party or just for a fun Friday night meal. Easy to make and oh so delicious, these are sure to be a hit. You could even take this idea and create custom little cups for everyone in the house – use different sauces, toppings and you have unlimited options.
Source: Tip Buzz
Even if you aren't a sushi lover, everyone can get behind these. For a fun meal, try these PB and J sushi rolls for an alternative feast. Try with different peanut butters or almond butters, and pair with different jellies to make it truly customizable. Break out the chopsticks and have some fun.
Source: Jif
Everyone loves hamburgers – you don't have to be a kid to enjoy these. Take your burgers to the next level by elevating your buns. Make your own pretzel buns and add some elegant toppings like brie cheese or avocado. These aren't your average ballpark food.
Source: Lady Behind the Curtain
While pizza is still very much an adult thing to eat, try this recipe to give it a little spin. This recipe would also be great for a party or next book club meeting. Super easy to make with ingredients you probably already have in your kitchen, you'll can whip these up in no time. Change up the recipe to include all your favorite pizza toppings and cheeses to take it up a notch.
Source: A Taste of Madness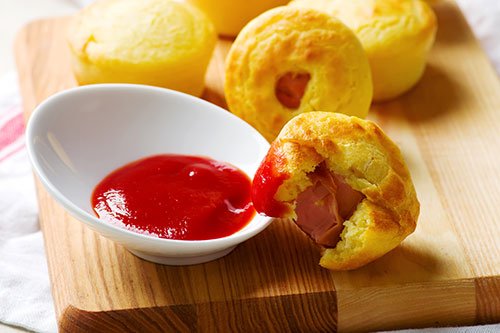 Another staple from our childhood – corndogs. You can still find these little pockets of yum in the frozen food section, but where's the fun in that? Try this recipe for an (slightly) elevated version that would be great for a movie night. Using cornmeal muffin mix and mini hot dogs, these are sure to be a 'weinner.' Try to resist popping these little nuggets over and over again.
Source: iowa girl eats
Who says you can't have fun with your food just because you had to grow up? Bring back the wonder and happiness of childhood with a couple of these recipes to ramp up your dinner and party food game.