Teatime has been celebrated for years in many different cultures. It's a nice occasion to take a break from the day's stress, connect with friends and refresh for the rest of the day. Tea also is beneficial for health and well-being. Whether you make some time for tea by yourself, or with a couple co-workers or friends, it's something you could incorporate into your day to give you the little break and boost you need to keep going.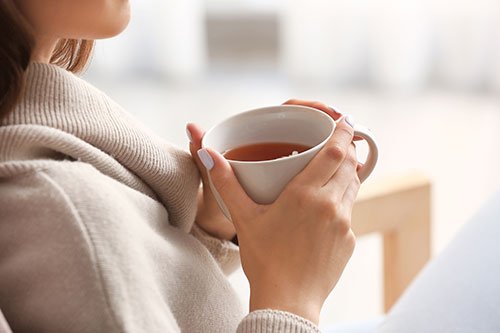 Tea for One
Find a short break in the workday, or even celebrate your tea in the evening to help wind down before bed. Brewing a nice cup of tea can become a relaxing ritual that you can do for yourself every day. There are lots of teapots for one, teapot and teacup combos, or get to a kettle and let it all boil. Try different types of tea until you find one that speaks to you. Or keep a variety on hand and switch it up depending on your mood and what kind of day you had.
Tea Break at the Office
Grab a couple coworkers and use a break to drink some tea together. You could even go for some iced tea at a shop on a hot day. It's more about the camaraderie and socializing, so get creative. You could host a casual weekly or monthly tea party for you and your coworkers. Or everyone can take turns bringing in their favorite leaves and share the love.
Tea Accessories
Take a page from the English tea traditions and compliment your cup with a couple of biscuits or cookies to keep things interesting. Make an event out of your teatime – it will feel like more of a ritual and something you are doing to treat yourself. Invest in a few cute cups and saucers or mugs that make you smile and bring you happiness. Reserve these pieces of drinkware only for your teatime so it always feels special and unique. There are little spoons made specifically for tea and brewing spoons that could also be fun to experiment with. If you find you really enjoy the art of teamaking, make an investment in your tea tools.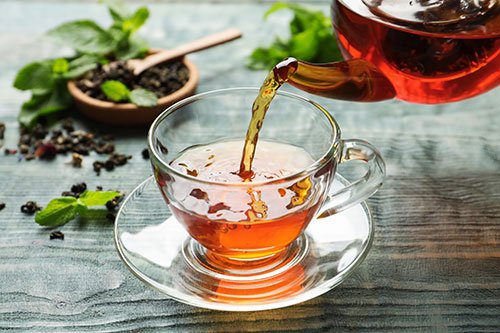 Tea Party Extravaganza
This is where you could really have some fun. Invite some friends over for a classic afternoon tea party. You can make finger sandwiches, little pastries or desserts and scones. Have an Alice in Wonderland theme, British theme, or whatever you can think of. Guests will have a great time enjoying yummy finger foods, sipping delicious tea and connecting and laughing with each other. It's the perfect combination of fun and celebration. Especially in America where we don't traditionally practice teatime, you will have the pleasure to host a unique party for your friends they may have not experienced before.
Tea is traditional and popular in other countries for many reasons. Try incorporating it into your life and see if it's something that brings benefits and comfort to your day. With so many options and flavors, there is something for everyone with this favorite hobby.