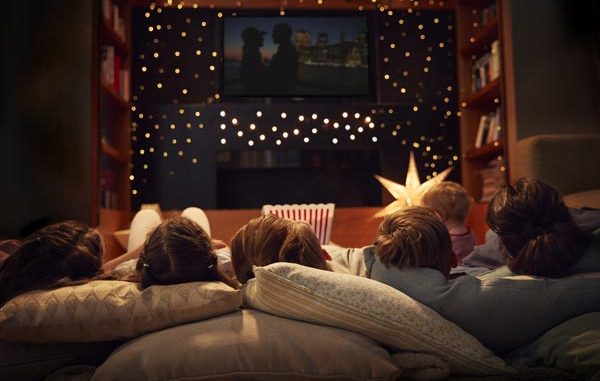 Netflix is great at keeping their pool of movies and shows up to date, as well as streaming beloved old classics. It may be hard to keep up with if you are busy, and you may end up missing the best stories! The movies listed below will melt your heart and bring tears to your eyes. Grab a box of tissues and be ready to be moved!
Christopher Robin
Christopher Robin is a follow up to the beloved stories of Winnie the Pooh. The adored teddy bear appears in the life of a now middle-aged Christopher. Pooh helps Christopher through the stresses of adulthood that we all can relate to. This movie will be special for those of us who loved Pooh growing up and is eager to learn what wisdom he must give us.
Watch the preview here:

The Jane Austen Book Club
Perfect for Jane Austen fans, the story follows Bernadette, an Austen fanatic, as she holds a book club solely for Jane Austen novels. As each month passes, the members of the book club begin to mirror the traits and behaviors of the characters from the Austen novels. The movie brings together a great cast of actors and actresses and will pull at your heartstrings as Austen novels do.
Watch the preview here:A
If I Hadn't Met You
What if you could somehow change life events when things fall apart? When Eduard's wife dies in a tragic accident, he does just that. In this romance, Eduard jumps to a parallel universe to somehow change the fate of his wife. Grab your girlfriends and a box of tissue for this emotional romance.
Watch the preview here, you may need to be logged into your Netflix profile to view:
https://www.netflix.com/title/80988860
The Boy Who Harnessed the Wind
Thirteen-year-old William Kamkwamba is from a village in Malawi that faces severe drought. The drought resulted in famine that devastated his village. In this inspiring story, William goes through great lengths and uses his natural talent to learn how windmills are built to save his village. What's amazing about this movie is that it is based on a true story!
Watch the preview here:
The Notebook
Here is a classic love story. This story follows Noah and Allie as they go from strangers to lovers. Their differences in social classes draws them apart, but their passion and love for each other draws them together again. The Notebook is a great reminder that what's meant to be, will be. The Notebook is a book adaption from romance writer Nicholas Sparks.
Watch the preview here:
From new to old, originals Netflix and non-originals, these movies are sure to tug at your heart strings. They're good for reminders of the natural emotions we have as humans. For a list of more new movies coming to Netflix, check out this article on Vulture.