There is so much that comes with being a pet owner. It is not just the purchase and care of the animals. There is food and other accessories needed for their comfort and your own. Just like people, they each have their unique personality traits. Not all need the same things to have a fulfilled and happy life. So check out some of these amazing accessories. You may find a product your pet can't live without.
Cat Exercise Wheel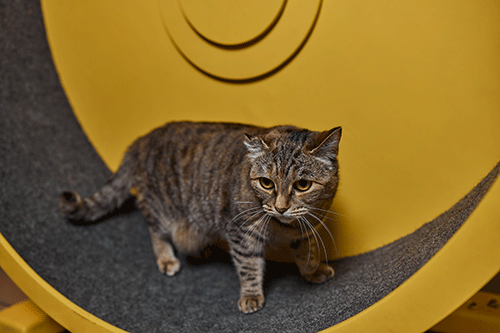 If you have a hamster, you have a hamster wheel. When you think of owning a cat, a cat exercise wheel is not the first thing you will run out and buy. But, after the shock of seeing it, you may decide it is precisely what your active cat needs. Cats seem to get a burst of energy at the worst times, like right as you are falling asleep. A cat exercise wheel can help them get out some of it, so they are ready to nap when you are. Or, like a real cat, they could hate everything about it. You may want to give it a try before committing to it.
Pet Treat Launcher
A ball launcher is in every dog owner's back pocket. Why throw a ball when you could have the energy and have a machine throw it. Now take that idea and change the ball to a treat. The dog that would not chase a ball will chase a treat. Use a Pet Treat Launcher to give your dog some exercise. Or maybe you want them to work a little harder for their treat. Either way, it is a great gadget you may learn is essential to you and your dog's relationship.
Cat Hood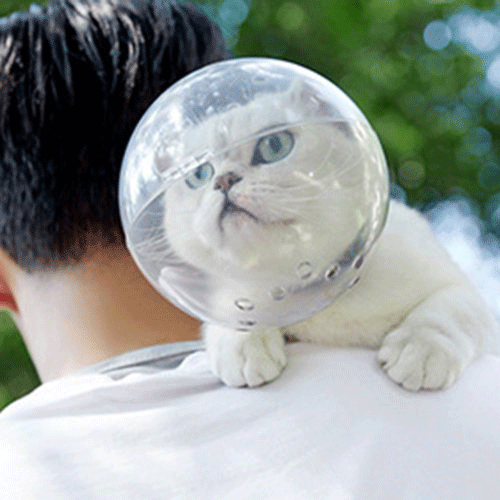 A few times when dealing with your feline friends, it would be nice for them not to be able to lick orbit. This is where the Cat Hood comes in handy. It is a ball-shaped breathable headcover. Now, if your cat needs not to lick themselves, they can be safely restrained. Or, if your cat can be aggressive with being groomed or clipped, you can be safe. Anytime you need your cat to be a little more in control, pop on the cat hood, and everyone will be safe.
Boot Leggings
 We need to be careful about what surface our dogs are walking on in hot or cold weather. There are many different products created to keep their feet safe. The standard dog boots are easily lost or torn off. That is where the Boot Leggings come in. Your dog can try, but they will not be able to get them off. They cover the foot, come up each leg, and secure on the back. Once your four-legged friends get used to the feeling, they will love them. Their feet will be properly covered for the snow and ice or the hot dirt and pavement.
There are so many products to find to help create a better bond with your pet.