It's that time of year – the best time of year. Change in the leaves, change in wardrobe, and change in drinks! Let's give a warm welcome to Pumpkin Spice who has waited oh so patiently to grace us with its presence. While the phenomenon of having a PSL is not new, the concept of making your own pumpkin spice syrup is new. Daunting as it may seem, many recipes are rather simple, therefore, no need to worry for those who identify as less prone to cooking or baking. The best part? These recipes actually include pumpkin purée which is, shockingly, not an ingredient in many store-bought pumpkin spice syrups. See below for 4.5 star and above rated pumpkin spice syrup recipes.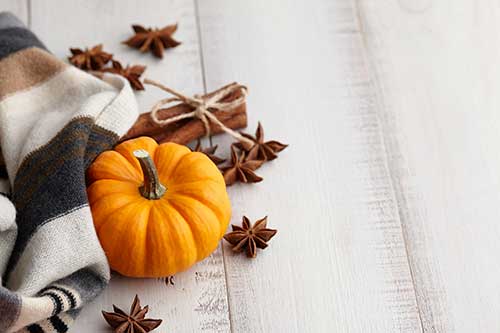 Quick and Easy
Want a recipe that doesn't break the bank requiring you to buy a multitude of spices? This one is for you! It's simple, quick to make, and is also dietary/allergen friendly by being vegan and gluten free. What do you need? Pumpkin purée, water, brown sugar, and pumpkin pie spice. For hardware, have some measuring spoons and cups, spatula for stirring, small pot for simmering, and a cheese cloth or similar fine mesh strainer to block out the lumps. In total, it should take you only 5 minutes.
Source: It Doesn't Taste Like Chicken
Robust and Fragrant
If you want to test your skills, use up your spices, and come out feeling like a chef, then this next recipe is your bread and butter. While allspice or pumpkin pie spice produce a balanced flavor, this recipe allows you to customize to your own taste buds. In addition to pumpkin purée, water, and sugar, add vanilla, cinnamon, nutmeg, cloves and ground ginger. If you didn't notice, this one is also vegan and gluten free, so when you feel like graduating to the next level, this recipe is waiting for you.
Source: The Baking Chocolate Tess
A Dash of Sea Salt
Okay, now it's about to get crazy. There is a reason many find salty and sweet things to complement one another. This recipe combines both in a harmonious syrup fashion. What else is funky? It includes maple syrup! Talk about smooth to the taste. Lastly, instead of your garden variety vanilla extract, be a little daring and try using a seeded vanilla bean! Don't want to push it just yet? Vanilla bean powder works just fine, too.
Source: Oh She Glows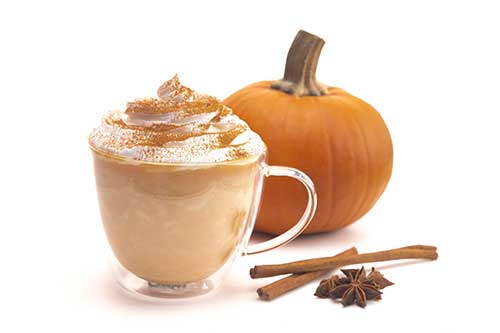 A Starbucks Knock-Off, but Better
This is the recipe of recipes to replicate the StarbucksÒ Pumpkin Spice Syrup. While it is not vegan, some may find this worth the sacrifice or may find vegan condensed milk alternatives that work just as well. Like the others, it is simple and quick, but offers a less traditional latte variety option: The Pumpkin Spice Chai Latte. It will not disappoint and will certainly heighten your Fall feels. Prepare to fully indulge in all things Autumn after making this delectable syrup.
Source: Sweet Steep