If your kids are anything like mine, they come home starving and being a busy mom I find myself scrambling at times to find a healthy afterschool snack that won't ruin their dinner. They want something delicious after a long day of learning and grabbing a bag of chips is always their go to if I'm not prepared. I found some easy snacks that can be prepped set aside and ready to be pulled out as they come through the door.
Chocolate Covered Bananas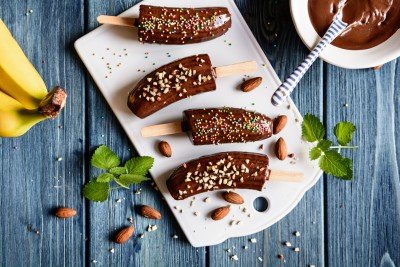 Anything with chocolate will instantly catch your kid's attention. This recipe only takes 30 minutes to prep, it will need a couple hours in the freezer so make sure to make them early. A huge plus is that they can last in freezer for up to two weeks, if you make a big batch you will have snack time covered for a couple days. Only two ingredients needed chocolate and bananas, along with Popsicle sticks. This recipe has them rolled in nuts, but you could change that to anything your child enjoys.
Yogurt with granola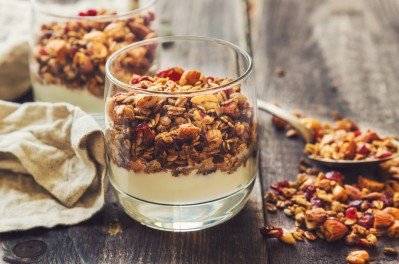 It doesn't matter what type of yogurt that your kids enjoy, they all taste great when you add things to them. Depending on what you have on hand that day you can have their favorite fresh fruit cut up and ready to add to their yogurt. If you don't keep granola on hand another treat my kids love is adding their favorite cereal to their yogurt snack. They will love mixing and trying different combinations.
Frozen yogurt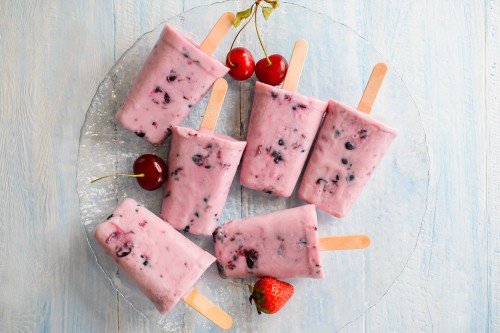 If you live somewhere that get more hot days that cold, frozen yogurt will hit the spots when the kids get home on a hot day. All you have to do is remember to move their favorite yogurts to the freezer a couple hours before they get home. This is one of my favorite treats for myself I like to pretend that I'm eating ice cream, you may even be able to convince your kids they are too!
Apples and Peanut Butter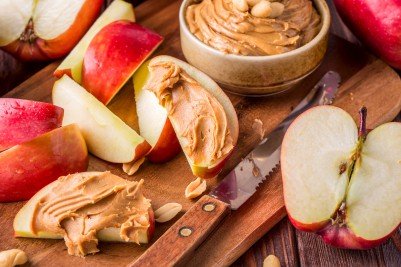 Peanut butter makes everything taste better! Apples can be easily sliced and put in the refrigerator to chill ahead of time, and will be easy to grab along with a bowl of peanut butter for them to dip in. If you have a little extra time you can spread the peanut butter on the apple slices ahead of time and add a special topping. My kids thought it was amazing the day I added chocolate shaving to top off their peanut butter apple snack.
What is great about any of these snacks is that you can customize them to your kids, add those flavors that they love. It can only make it better, and they will appreciate the creativity!