Nothing says summer quite like a backyard barbecue. You have your classic burgers and hot dogs on the grill, but you want to switch it up a little. Here are a few dishes that will freshen up your summer kickoff party and blow your guest away. These recipes are quick, easy, and oh so delicious.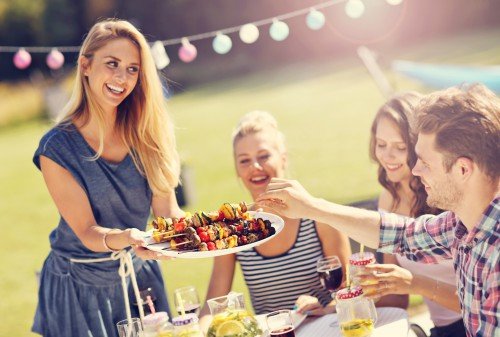 Crack Chicken
This dish is so easy your husband can make it. All you need is a crockpot and a couple hours to kill. It's so simple and only takes a few ingredients you already have in your house. It's great because you can make it the star of the show by putting it in a hamburger bun and pairing it with chips and a drink, or you can make it a side and serve with chips or maybe even some veggies if you're still working on that summer bod. This creamy chicken dish is definitely keto approved. You can find the recipe here.
Burrito Bowls
This dish is a fun one to make to break in that instant pot. It brings all the things you like about Mexican food without all the heartburn. You can cook it in a traditional crockpot if you'd like or if you're not as patient, it's ready in your instant pot in about 10 minutes. If you follow this recipe it's not too spicy for the weak ones. Of course you can add as much Tapatio as you want to heat it up a little. It's nice because you can eat it with chips, put it in a burrito or taco shell, or make some quesadillas to go along with it.
Summer Salad
This salad is great for when you know everyone else is bringing iceberg lettuce and ranch to the party. This pasta salad is full of flavor and will leave you coming back for more. It compliments any entrée because of its colorful veggies and hearty meats and cheeses. You can find the recipe for this "awesome pasta salad" here.
Icebox Cake
During summer the last thing you want to do is fire up your oven to bake something. But what sweet treat can you make without giving everyone in the house heat stroke? An icebox cake is the perfect dessert to satisfy your sweet tooth while keeping you cool. It's a no bake dessert that you can whip up before hand, throw in the freezer, and enjoy after your meal. There are many different variations to this recipe and you can switch up what fruits you put in. You can do as much tinkering with it as you'd like and you can find a recipe for it here.
Strawberry Whiskey Lemonade
While the kids are running around with their otter pops in a sugar rush, you've got to have something to mellow you out to clean up their sticky faces. This easy cocktail screams summer in a solo cup. The strawberries keep it light so it pairs well with dinner and the whiskey gives you that extra pep in your step to get you through the rest of the bon fire. Find this amazing cocktail here.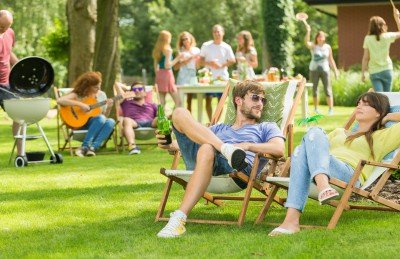 Your next barbeque is going to be killer with these new recipes. And thanks to the convenient ways you make them, the temperature in your house won't be.