Summer can be a chaotic time between kids being out of school and planning and going on family vacations. It's more important than ever to make sure to take care of yourself, especially during this busy time. How can you keep your energy levels high and sanity intact during the hot months? Follow some of these suggestions to help you keep your cool during the summer.
Change of Scenery
While going on vacations and visiting new locales can be fun and rewarding, it's important to change your scenery where you live. This means exploring your area and trying new things that don't require a plane or long car ride. Find a new park to take a load off or a botanical garden to walk around. You expand your world when you grow what's in your reach or backyard. Even a switch up of a routine schedule will give you a change of scenery. Take a new way home or pick up some takeout from a unique restaurant you haven't tried before. Keep it fresh and new and you'll never get bored.
Create Resolutions
The start of a new year isn't the only time to make some resolutions for yourself. Summer is a great time to assess how the year has gone so far and what you'd like to accomplish or work on for the second half of the year. It's an ideal time to make a plan of action and get off on the right foot to make your goals a reality. Having short term goals keep you working hard and gives you more attainable results which will be more rewarding.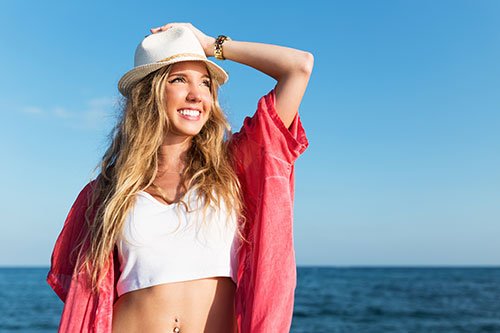 Mother Nature, Mother Nurture
An important part of self-care is getting fresh air and spending some time outdoors. It puts you more in touch with the wonderful world we live in and gives you some distance from your worries. Take some time to do a solo hike or walk somewhere, clear your head, and you'll be ready to get back into the fight stronger. Feeling the sun on your skin (with sun protection obviously!) can give you a nice boost of energy. Dip your toes in the ocean, feel the wind through your hair, and let mother nature take care of you.
Outdoor Passion Project
Take advantage of the warmer weather to work on something outdoors that you've been wanting to tackle for a while. Have you been wanting to upgrade your garden or landscaping? Build a birdhouse for friendly visitors? Be able to run a 5K? Find something that gives you an excuse to be outside and complete a project at the same time. You'll get double the benefits from the vitamin D and crossing something off your list. It's important to feel like you are doing something you are passionate about working towards.
Summer is a great time to benefit from the warmer weather and longer daylight hours to take care of business, but it is even more important to use this extra time to take care of yourself.