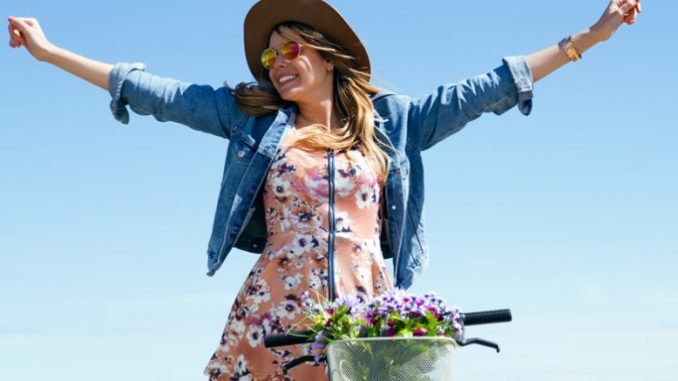 4 must-have pieces to add to your Spring wardrobe
Spring is well on its way, and if you're as excited as we are to finally ditch the bulky layers of coats and sweaters that has haunted us all winter, then read on. The runways have been full of light, breezy, and inspiring trends for spring, but there's no need to overhaul your entire wardrobe just to stay stylish. Work these 4 key trends into your outfits to rock the hottest spring fashions.
Straw bags
This season, straw baskets will be making an appearance for more than just the family picnic. Runway shows that ranged from Prada to Kate Spade featured playful basket bags in every shape and size imaginable. However, mainstream brands have picked up on the trend as well, and there are plenty of adorable options available that won't break the bank, like this practical cross body bag from Urban Outfitters.
Pair your bag with last seasons gingham dress or blouse, a classic white pair of skinny jeans, or a light and airy tunic dress to truly embrace the spirit of the season.
Tear away track pants
If the athleisure trend has been the best thing to happen to you in the past year, you'll be happy to hear that the look won't be going away any time soon. This spring, tear away track pants, in particular, are making a comeback in a big way and can add instant cool to any outfit when styled the right way. The secret to pulling off the look is to work in dressier pieces, like a killer pair of closed-toe booties or a fitted cable-knit turtleneck.
Grab your own pair of tear away track pants at a bargain from ROMWE or snag yourself a pair of the originals from adidas.
Silk scarfs
A silk scarf is one of those classic pieces that seem to come back into style time and time again and adds an extra dose of elegance and class to any outfit. Even if wrapping a scarf around your neck with a chic bow isn't exactly your thing, tying a nice quality silk scarf on the handle of an old bag can give it new life and transition it into the season without having to splurge on a new bag.
H&M makes a gorgeous range of moderately priced silk scarves for those looking for a quick fashion fix. If you're feeling more adventurous, hit up your local thrift or consignment store and see if you can score a vintage scarf at a great price.
Strappy heels
Hope you're feeling cute and flirty this spring because the heels trending on the runway embody those emotions precisely. Open-toe stilettos that lace up the ankle dominated the runways and mean a season that will not excuse un-pedicured feet.
Strappy shoes are another trend that seems to come and go at frequent intervals, so you might have luck with digging up an old pair that you already own. But if you're in the mood for something new, check out this affordable option from DSW.
There's no need to run out to purchase a whole new wardrobe as fashion trends come and go. Instead, work a few fashionable pieces like these into your regular wardrobe to look great without a lot of time or money.