When you can see that spring is right around the corner, those scarves that have bundled you up all winter start to suffocate you. Spring of 2022 is finally here, and everyone is feeling so free with the world starting to normalize again. You may have been able to get away with your lock down wardrobe throughout the winter months, but sweatpants season is over. We have all the latest trends of the season to transition you from antisocial shut-in, to social spring butterfly. Here are some of our favorite pieces you need to add to your closet this season to bring your wardrobe out of quarantine.
Pleated skirts
This season's newest trend has to be the arrival of the pleated skirt. Pleats add so much movement and coverage if you aren't quite there yet to flaunt your summer body. We're not talking about pleated mini skirt like you are going to your tennis lessons; this season it's all about the pleated midi. It is so versatile as you can pair it with literally anything.
Crop tops
Remember when you use to raid your moms closet and you found all her crop tops; yeah, they're back. Crop tops have been back for a few seasons now but they are still going strong. If you are feeling more conservative you can pair it with some high-waisted jeans. If you are in the mood to strut your stuff pair it with some shorts or a mini skirt like mama did back in the day.
Strappy detailing
Strapped accents are on the rise and are gaining momentum fast this season. Strappy detailing is popping up everywhere from swimsuits to tank tops and even on the waistband on some bottoms and we are loving it. It adds a little more interest to the outfit and makes it more fun to look at.
Neon
The 90's vibes continue with neon. We've seen bold neon's all over the place and it makes sense as festival season fast approaches. You can add a fun pop of color to brighten up your outfit or make a statement by layering multiple neon pieces.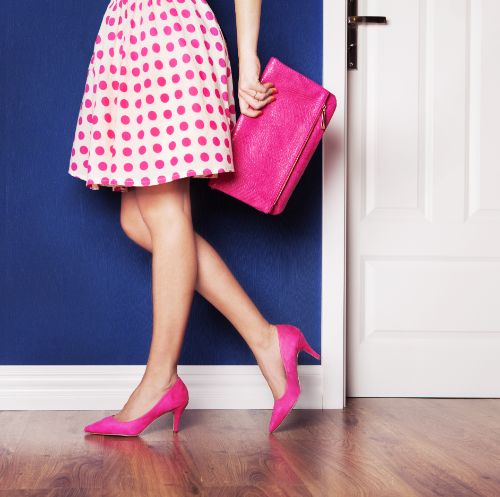 Cut outs
Cut outs are still going strong this season and don't seem to be on the outs anytime soon, so if you haven't hopped on this train, there's still time. Cut outs are great to draw attention to or away from certain areas. Cut outs in workout leggings on the sides of the thighs make you appear slimmer, whereas the tops with a cut out in the upper abdomen can help you ditch that pushup bra.
Netted Knits
We've seen gorgeous knitted bathing suits last summer and they seem to be making a comeback for this spring and possibly into the summer season this year. The crochet style tops are so breathable making your outfits just as comfortable as your favorite pair of sweatpants but far more stylish.
Remember that your style is your own and is meant to make you feel good in the skin you're in. It's okay to take some and leave other trends, but make sure that you feel good in whatever you are rocking.