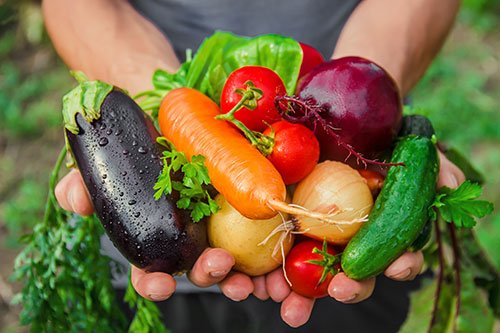 The weather is beginning to change. The plants are thawing out from winter, and we are all spending more time outside. The gardens will start blooming and giving us a bunch of fresh treats to eat. It is time that our kitchen begins to reflect the change as well. We need to be done with food to warm up and keep us full. It's time to find those spring recipes to help us thaw out and get outside and moving. Take a look at some of these great options that you should add to your dinner rotations this Spring.
Spring Tabouli
With a name with Spring in it, it must be eaten during the springtime. Another name for it is quinoa asparagus salad. Salads are a great meal during the pleasant spring evenings. A meal that is light and full of healthy ingredients to help us feel our best. Take a look at what you need in the link above. Make it your own by adding your favorite dressing. Add other vegetables to it as well to give it some more flavor. Even a bit of cheese, avocado, or hardboiled eggs would be a great addition. Salads are easy to prepare and easy to adjust to your tastes.
Cucumber Gazpacho
This meal may look like a soup, but it is served chilled and not hot. Cucumber Gazpacho is made with, you guessed it, cucumbers. There are few other ingredients like sour cream and yogurt, along with many different spices to get the taste. Once you have all the main items blended up to a smooth texture, you chill it until you are ready to serve. Then you have the choice of toppings. A popular protein to add to this dish is poached shrimp, but many others would go nicely.
Artichokes
While this may not be an entire meal, an evening snack of steamed Artichokes will be a hit. It is not a complicated recipe, but you will need the right steaming pan to do the job. Create the simple butter sauce to go along with it, or find another flavor to go along. Whether you eat this along with the main meal or before or after, it won't last long. It is also a quick recipe that could be accomplished with little notice.
Garlic Butter Fish
Fish is a great meat to eat in the Spring when you want something lighter. Garlic Butter Fish is a great recipe to get your spring dinner meals off right. When prepping the fish, you coat it in cornstarch to given the final product a crunchy coating. Children and adults alike will love the texture of the fish and the garlic butter sauce's flavor. Pair it with your favorite vegetable or a light salad. This is also a quick recipe that won't keep you locked up in the kitchen during the lovely spring days.
Spend your time enjoying the spring weather and not worrying about what to cook for dinner.