Drinking enough water throughout the day can be a chore if you're not the biggest water fan. But it's simple to dress up a glass of water and make it something you actually want to drink by flavoring it with natural ingredients. Try some of these infused water recipes to stay happy and hydrated all week long.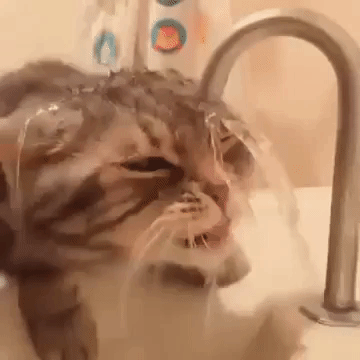 Watermelon mint water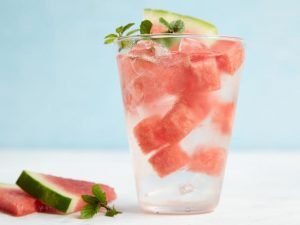 Source: Food Network Kitchens
Enjoy all the flavors of summer with this thirst-quenching combo. Chop up around 4 cups of watermelon and dump them in a pitcher along with 6 lightly crushed springs of mint. Pour your water on top and refrigerate for a few hours. Give the pitcher a good stir and strain out the solids before serving.
Orange and vanilla water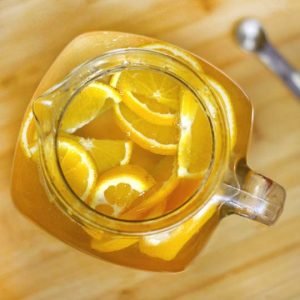 Source: Detoxinista
For a tasty and refreshing drink that's perfect for the poolside, look no further than orange flavored water sweetened with a vanilla bean. Add a sliced orange to a couple liters of water, then drop in a scraped vanilla bean or ½ teaspoon of vanilla extract. Stick it in the fridge for a couple of hours and enjoy.
Tomato basil water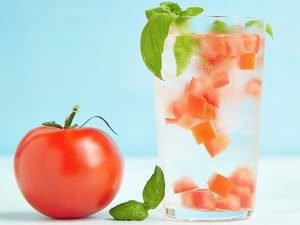 Source: Food Network
If sweet isn't really your thing, you can still stay hydrated with a "savory" flavored water. Combine a fresh beefsteak tomato with a few basil leaves in a glass pitcher and refrigerate it with still or sparkling water for 2-4 hours. Strain your tomato and basil blend before serving and garnish with a few basil leaves to serve.
Strawberry basil water

Source: A Beautiful Mess
Hang onto any leftover basil leaves you might have and use them for this sweet combination: Fresh cut strawberries with a bit of a kick from fresh basil leaves. Combine the two ingredients in a pitcher or water bottle, and let it sit for a while so the flavor has time to infuse. Then, be swept away in bliss as you enjoy this tasty drink.
Pineapple-mint-ginger water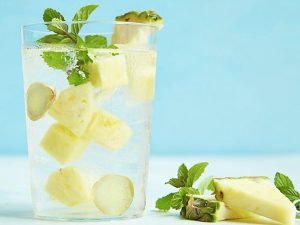 Source: Food Network
If you feel like getting really crazy with your infusions, try this complex but delicious blend. Thinly slice up 4 cups of pineapple and put it in a pitcher with 5 crushed springs of mint. Cut up some ginger until you have 8 round slices and smash it up a bit before adding it as well. Add 2 quarts of water and refrigerate 2-4 hours. Stir and strain well before serving your water over ice.
Who says drinking water has to be boring with so many delicious combinations? Make your flavored water in big batches that can be sipped on throughout the week, or add a new infusion to your water bottle every day for a little more variety.