If your summer plans look a little sparse this year, don't worry. There are plenty of things you can do both indoor and outdoor that will make your summer feel special. Take a look at the following ideas.
Indoor
Blanket Fort
Building an indoor fort is a fun activity you can do everyday. Reworking it and adding new additions will help you children learn to problem solve as they build and create. It's also an effective way for them to use their imaginations. A fort can easily turn into a pirate ship, castle, rocket, etc.
Home Renovation Project
With fewer social obligations on the schedule, summer is the perfect time to work on that home renovation list you've been putting off. Tackle that painting project or enlist your family's help in landscaping your yard. No matter what it is, working together as a family towards a common goal is a extremely beneficial exercise.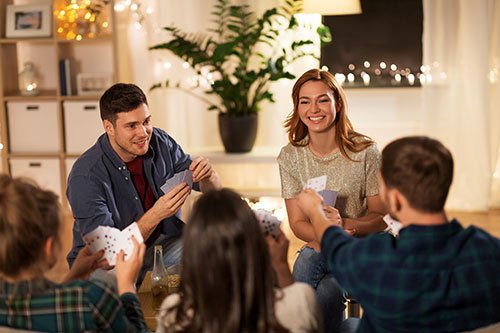 Game Night
Pick your favorite games and play them with your friends/family. If you're still social distancing, you can easily do this activity over zoom, google meetups or Facetime.
Outdoor
Scenic Drive/Hike
If you're still nervous about interacting with people, plan a scenic drive for you and your family. Driving for pleasure is an entirely different experience than driving because you have to be somewhere. Grab your favorite snacks, fill up your tank and enjoy the beauty of your surroundings. Look up beautiful destinations you can easily get to and make a day of it!
Another way you can create lasting memories this summer is to take a hike. Get out and experience how wonderful nature can be! There's a great chance that an incredible hiking destination is within a few hours drive of you. Do a day trip or even a weekend. Both scenery and the exercise are good for your soul.
Picnic
The best thing about a picnic activity is that changing the location of it can make it feel like an entirely new experience. Scout out ideal locations to create a fun outing for your family. Change things up by having your family dress up in different themes. Try an 80's picnic, a formal picnic or a punk rock picnic. Additionally, create a theme with your food. Build a spread that consists entirely of Italian food, Mexican food, or any other category that strikes your fancy. If you're creative, this can easily be an activity that your friends and family remember forever.
Backyard Camping
If traveling isn't an option for you and your family, don't sweat it. You can create a wonderful outdoor experience from your own backyard. Sleeping in a tent is a truly magical experience for children. Play games, grill food and make s'mores. It really can be as simple as that. A summer bucket list is a fun way to remind yourself of all the options you still have. Creating a list with your family will give you all something to look forward to