Just when you thought Talenti gelato couldn't get any better, it does (and just in time for summer)! Talenti recently released a new line called "Gelato Layers" in seven wonderful flavors. Each pint has five distinct layers of gelato and mix-ins, including broken waffle cone and caramel truffles. Let me be the first to tell you that each flavor is delicious in their own way!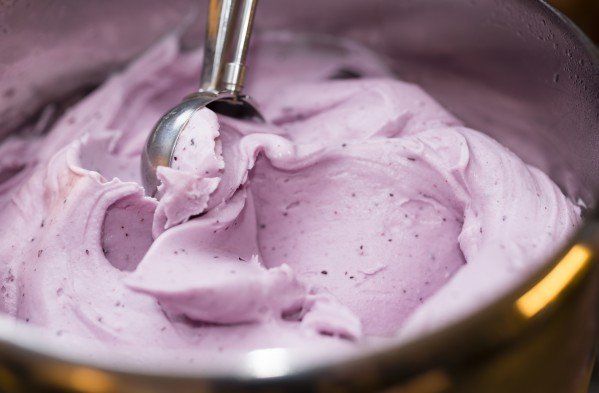 Black Raspberry Vanilla Parfait
Black Raspberry gelato + crunchy oat crisps + blueberry sauce + vanilla gelato + more crunchy oat crisps
If you're not a fan of chocolate, this is a refreshing and decadent flavor. The taste is similar to a yogurt parfait only 10x better. The berries and oat crisps are the best combination when mixed with vanilla gelato.
Chocolate Cherry Cheesecake
Cheesecake gelato + semisweet chocolate flakes + black cherry sauce + more cheesecake gelato + graham cookie pieces
Goodbye strawberry cheesecake, and hello cherry cheesecake. Imagine a chocolate covered cherry mixed with your favorite cheesecake. This flavor captures that combination in the best way possible. The black cherry sauce is also worth digging through the other layers for just one bite.
Dark Chocolate Cherry
Double Dark gelato + chocolate flakes + black cherry sauce + more Double Dark + fudge truffles
If you're more into chocolate than cheesecake, this is the pint for you. If a flavor could be described as lush and sultry; the Dark Chocolate Cherry may be the one. It's a perfect combination of tart, sweet, and dark chocolate bitter.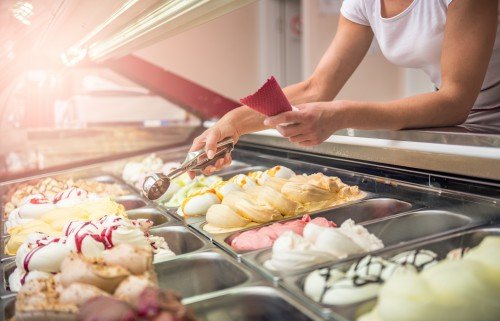 Mint Fudge Cookie
Mediterranean Mint gelato + chocolate cookies + hot fudge + more Mediterranean Mint + more chocolate cookies
This is by far the best flavor. If you're a mint chocolate chip lover, this flavor takes it to the next level with crunchy cookies and a delightful layer of hot fudge. Make sure you pick up two of these because the first pint will not last long.
Peanut Butter Vanilla Fudge
Peanut butter gelato (made with salted peanut butter) + peanut butter cups + hot fudge sauce + vanilla gelato + peanut butter cookie pieces
Peanut butter was not forgotten when Talenti created their layers line. Have you ever wished you could eat a peanut butter cookie, cup, and gelato at the same time? Now you can! If you love peanut butter, this will not disappoint you.
Salted Caramel Truffle
Sea Salt Caramel gelato + chocolate covered cookie pieces, dulce de leche + Vanilla gelato + caramel truffles
Sweet and salty shine in this flavor. Caramel is just a wonderful flavor to any gelato, and this pint has that and so much more. I may have dug my way all the way to the bottom to reach the coveted caramel truffles.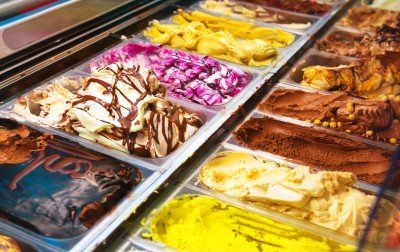 Vanilla Fudge Cookie
Dark Chocolate gelato + chocolate cookie pieces, hot fudge sauce, Madagascan Vanilla Bean gelato + broken waffle cone
This pint combines classic flavors and creatively elevates them to a wonderfully simple gelato. The texture combinations of cookie, fudge, gelato, and waffle cone are incredible.