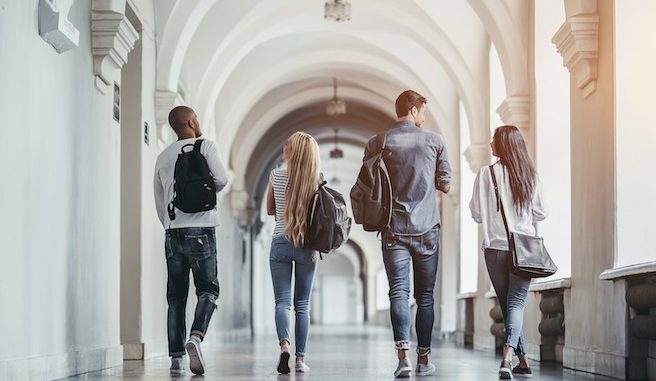 Heading off to college is one of the most important times in a young adult's life—and as your teen starts to prepare for applying to schools, they'll need your love and support. Here are some of the best ways to help them throughout the college application process.
Ready to start shopping for college? Here's three of our top picks!
Take The Time To T
our

The Campuses They're Most Interested In

If your teen has a few top choices they are planning to apply to, or if they've already been accepted to a batch of schools, visiting the campus can make it easier to decide where they want to end up. Every university is different, and while one student might thrive at a bustling university, spread across a major capital city, some might do better at a very small college with only a few hundred students in their major.
Don

't Expect Them To Have All The Answers Right Away

Do you remember what you were like when you headed off to college for the first time? Most college students don't have a great grasp on the things they are most interested in until they've had more time to explore the options available. And it's incredibly common for undergraduates to change their majors within the first few years of school.

Most schools allow students to enter universities as undeclared, so if your teen is struggling to define their area of interest, this might be a great option.
682" src="http://mydigitaldive.com/wp-content/uploads/2018/08/Screen-Shot-2018-08-22-at-9.12.48-AM.png" alt="Don't Expect Them To Have All The Answers Right Away" width="659" height="395" srcset="https://mydigitaldive.com/wp-content/uploads/2018/08/Screen-Shot-2018-08-22-at-9.12.48-AM.png 659w, https://mydigitaldive.com/wp-content/uploads/2018/08/Screen-Shot-2018-08-22-at-9.12.48-AM-300x180.png 300w" sizes="(max-width: 659px) 100vw, 659px" />