Things are about to get a little cheesy! Since the dawn of time (we're guessing) macaroni and cheese has been the ultimate comfort food. Suitable any time of year, it's warm gooey yumminess has the magical powers to immediate make you feel all cozy and safe inside. Utilizing your favorite box of cheesy goodness, try some of these twists on everyone's favorite.
Mac and Cheese Cups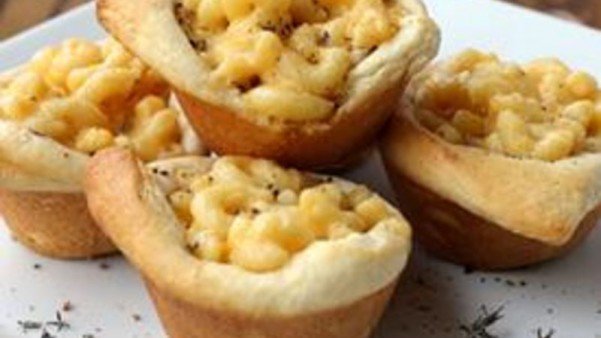 What would make your favorite comfort food even more delicious? Did someone say carbs? This recipe adds crescent rolls as shells that cushion the precious pasta. These would also be great for a dinner party appetizer or Super Bowl party as little bites.
Source: Tbsp.
Macaroni and Cheese Pizza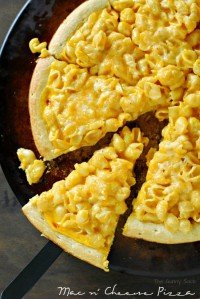 Pizza is another great comfort food, so let's combine their deliciousness for good. This could quite possible be the ultimate power couple of comfort foods. Start with your favorite pizza crust, store bought or homemade, and scoop large amounts of mac and cheese on top. To finish it off, sprinkle shredded cheese to hold it all together and you have one great pie.
Source: The Gunny Sack
Mac and Cheese Waffles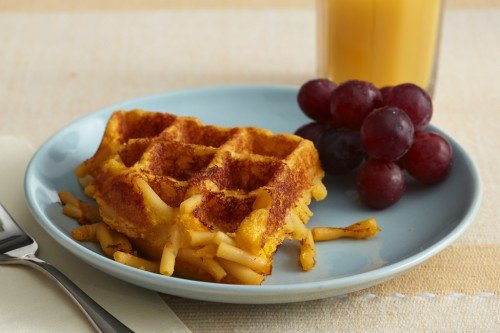 Oh, this cheesy train is just getting started. These are super easy to make and are dangerously easy to eat. Fire up your waffle iron, grab some cornbread mix and you have the perfect cozy evening meal. These would be fun for movie night, girl's night, or a Tuesday.
Source: My Food and Family
Grilled Macaroni and Cheese and Braised Short Rib Sandwich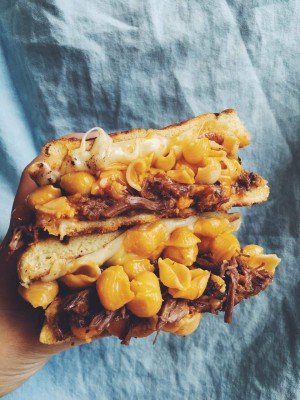 This smoky twist definitely elevates the classic blue box stuff. Showcase these mac and cheese sandwiches with short ribs at your next B.B.Q. and you'll be the envy of everyone in your neighborhood. You could even spice it up with your favorite seasonings or flavors to try different takes on the short ribs.
Source: The Spruce Eats
Fried Mac and Cheese Bites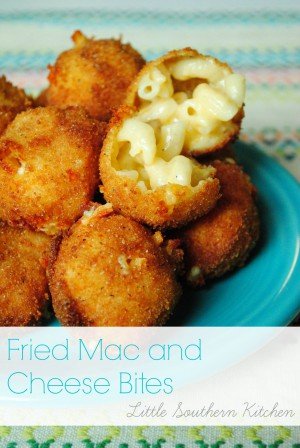 Everyone can agree, take any food, fry it, and you have a much better version of said food. The same can definitely be said for mac and cheese. This recipe adds a little Southern kick using Cajun seasoning. These are great because you can make them ahead of time for a party – you just freeze them until you are ready and then throw them directly into the fryer, no defrosting needed. Add your own signature to these, or bacon, and you have one delicious bite.
Source: Little Southern Kitchen
Try some or all of these for your next cozy night in or party with friends. You won't be able to stop eating these delicious treats and people will definitely be asking you for the recipe!