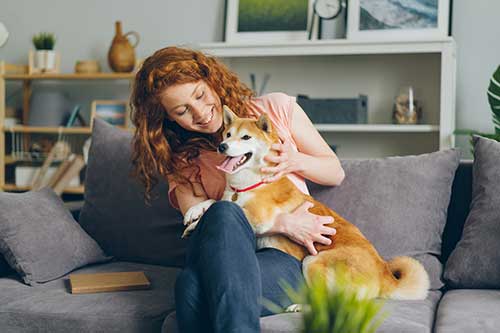 Those without children, furry or not, don't have to make the tough choice of finding a sitter or bringing them along. When it comes to our animal companions, more planning has to take place to take them traveling. Are the pros worth the cons of taking an adventure with your pets? Discover what best for your family's travel plans this summer is.
Stress
There are two types of stress to consider. One is the stress of worrying that they are being taken care of correctly in your absence. The other stress is making sure that they are allowed at all the places you wish to visit. Which will stress you out more? The goal is to reduce the stress surrounding your vacation. What is the point of spending the money to relax if you will spend worrying the entire time? It is shown that spending time with our pets is a great stress reducer.
Expensive
Unless you are going camping, finding lodging that allows pets may prove difficult. Some places are more friendly than others. Take this into account while deciding where to vacation. Another thing to consider is the cost. While you may be able to find a hotel that allows pets, there will be a fee to go with it. Be ready to pay a little more to take them along. As well as possibly finding and paying for a pet daycare if they are not permitted to all the activities you plan to attend. These will be costs to add to your vacation visit.
Safety
Is your pet in the proper health to be able to travel? We have to consider the abilities of our furry family members. It could put unneeded stress on the animal. Not all animals will be allowed in the planes' cabin, forcing them to be under the plane in their crate. Travel by car, you would need to discover if your pet gets carsick. A long car ride will not be a pleasant time to find out. It may be that the more comfortable place for your animals to be during your trip is safely snoozing in their bed at home.
Limitations
To some, the fact they will have to avoid certain areas is not an issue. Restaurants and shops are not all welcoming to our four-legged group members. This could put a damper on what you wanted to do.  It all depends on the type of vacation you are looking to have. Doing some research on the cities, you wish to visit will let you know if a pet will limit you. The worst situation would be showing up and finding out you can't attend with your pets and have to find a safe place with little notice.
The goal of every vacation is to enjoy our time and relax. Make the best choice for your furry friends. Pets want to be with us at all times. Make sure that it is worth it.