Taylor Swift has given some of the most popular love tracks in the recent years but seems like that's the only 'love' in her life! Gossip columns are always talking about her love life, who she's with, her breakups, blah blah blah! Well, we all know she's had her fair share of ups and downs in the relationship but the real question is- why is someone as popular, talented, beautiful and very available girl like her still single?
No, we are not judging anyone here! It's just what her recent relationships show, like a pattern of sorts. So while we wish her luck in finding love, here's what she has taught all of us single ladies: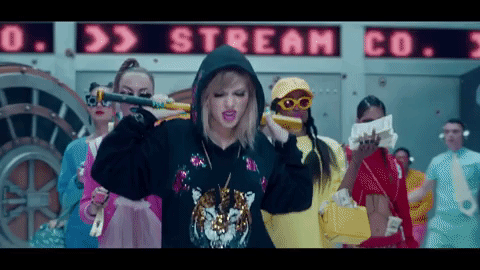 Source: TaylorSwiftVEVO
Taylor Swift was very candid at a recent interview when she shared about finding 'a bad boy'. Well ladies, however fancy it seems and you may want to be his 'savior', nothing compares to a good, sweet and caring man. NO! You don't need a bad boy, these are only unrealistic expectations set by movies and songs- you know which ones!
Taylor swift has been the classic example of catching the fast train in a relationship. The moments between meeting someone, falling on love and taking it to the 'next level' happen so fast, it's almost a blink and miss. STOP! Love is precious and beautiful, you need to give it time to bloom and blossom. Don't be in a rush, don't hurry through the moments. Take it slow and let love lead you.
While it's amazing how Taylor Swift does not believe in 'being approached', cutting the whole chase can actually blow off the heat even before it starts! Ladies believe it or not every guy is ready and even looks forward to the chase. Not to the point of acting pricey but it's all a process, the mild flirting, the perusing its all a healthy start to a relationship. Don't be so swift!
Being called 'needy' is a tag no one wants but seems like Miss Swift has kind of asked for it! Leave room for your relationship to evolve instead of being too needy; you'll only chase the man right out of your life!
Like they said, one person's mistakes are another's lessons! Be Miss Slow and Steady!
*Featured image credit: Eva Rinaldi