Summer is finally here and you are so ready to have some fun in the sun. But the party shouldn't have to stop once the sun goes down. Here are some fun ideas of what to do with your summer nights.
Concert
Summertime is huge for outdoor concerts. So many great artists tour around this time of year and music festival season is in full swing. Get with a group of friends and get ready to party the night away. Whether you catch your favorite band on a Friday night after school or work gets out or if you've got passes for all three days at the music festival, concert going is an awesome way to make some summer memories.
Bonfire
Nothings beats a classic bonfire on the beach. Get a bunch of friends together for hotdogs, s'mores, and a couple beers and you have the perfect end to a summer day. There's something magical about being under the stars on a cool summer night with the glow of the fire lighting up all your closest friends faces. This is also a great way to catch up with those guys you haven't seen in a while. And the great thing about having a bonfire is that you can do it any day of the week.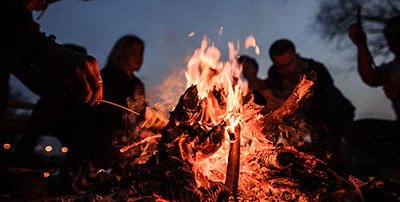 Drive in movie
Movies at the drive in are a blast. The nice thing about them is that they switch up the movie that plays each night. So you can go see the summers big block buster one night, then a classic the next. You get all the amenities of the normal theater like popcorn, snacks, and soft drinks (if you don't sneak in your own) but you get it under the stars. The drive in is great too of you have children because you don't have that pressure to be silent like the normal movie theater. Also you usually pay per car not per person so it could end up being a little cheaper than normal.
Night swimming                                
Night swimming just screams summer. The cool, refreshing water on your skin feels oh so good. If you have your own pool, turn on the lights and turn up the music! When you get tired, you can relax and decompress in the hot tub. If you don't have a pool, no problem. Night swimming in the ocean or lake is just as much fun. Just make sure you're prepared with towels so you don't have to drip dry all the way home.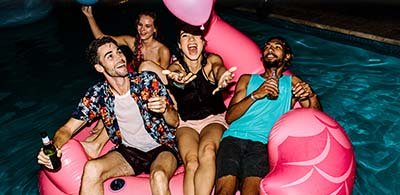 Stargazing
Not feeling like going out. If you've had a long day and just want to relax, who says you have to go anywhere? Go to the backyard with a glass of wine and just look up at the stars and chill. If just looking at stars is too boring, you can always go constellation searching too. Let your body and mind unwind as you breathe in the cool summer air.
There are so many cool ideas to fill your summer with endless laughs and adventure. Pick any one of these fun activities and you're sure to have an amazing summer.