Summer is the best time to break out the barbeque and cook up some fun in the sun parties. Whether you are hosting your own get together, or traveling to someone else's backyard, there are tons of yummy easy recipes that will be a hit no matter where the sun is shining. Try a few of these for your next soirée and people will be begging you for the recipe.
Avocado Salad with Tomatoes, Mozzarella and Basil
This recipe is filled with lots of yummy elements that are fresh and healthy. It would be a great dish to bring for a change of pace instead of the usual chips and dip. It's bright and colorful and packs a punch of flavor. This recipe also whips up a refreshing dressing of lemon and basil pesto, perfect for long summer afternoons.
Source: Julia's Album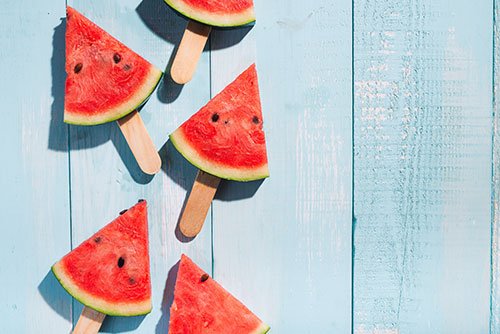 Hawaiian Dip
The combination of sweet and savory is a crowd pleaser for a reason. It only takes a few minutes to whip this up with no baking or heating needed. The explosion of pineapple flavors mixed with bacon and ham is a flavor profile that will have your guests talking. The colors of this dish also make a beautiful addition to your table.
Source: The Salty Marshmallow
Blackberry Chicken Salad
This sounds insanely good. Take your normal lettuce mix, then add blackberries, avocado, grilled chicken, and walnuts. Definitely not your average spring salad mix. The beautiful blackberry color mixed with the bright greens of the avocado are a feast for the eyes. Top it all off with a blackberry balsamic dressing and you have a unique dish that is a flavor combination adventure for your guests.
Source: I am Homesteader
No Bake Orange Creamsicle Cheesecake
In the hot summer months, any time you don't have to turn on your oven is a bonus. This recipe allows you to make a beautiful fun cheesecake without the heat. Who doesn't love the classic taste of orange creamsicle – it's the icon of the hot summer months. Light, fluffy and fruity this refreshing pie uses Nilla wafers for the crust.
Source: Cincy Shopper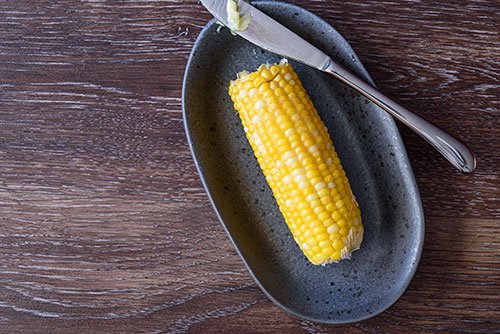 Caribbean Corn
Corn is usually a staple for backyard barbeque food. Why not give it a tropical twist with this recipe? This mouthwatering combination sounds amazing using flavors of pineapple juice, soy sauce, sugar and spices. The milk in this recipe can be substituted with coconut or almond milk to make it vegan friendly for everyone.
Source: Life Currents
Kick up your summer parties by trying a couple of these new takes on summer classics. Your table will not only be exploding with color, but also with flavor!